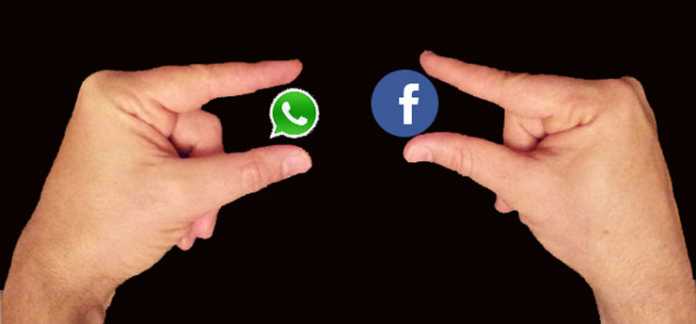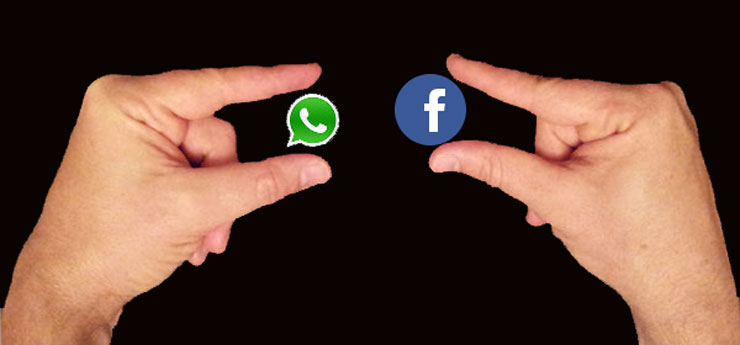 Some WhatsApp features users normally ignore can be very useful or can enhance the user experience. We will see such five features of WhatsApp. Before coming to the topic, I think we should touch some part of the recent news about WhatsApp. It's none other than the acquisition of WhatsApp by the social giant, Facebook. Any concern this brings to users?
Recently, Facebook acquired WhatsApp. Questions like why Facebook made such a move or who is the gainer may have no relevance, at least we think, among the 400 million strong monthly active users of WhatsApp. Their main concern may be about their privacy. Instead of shrugging off the news about privacy concern, in a blog post, WhatsApp cleared the air.
We don't know your home address. We don't know where you work. We don't know your likes, what you search for on the internet or collect your GPS location. None of that data has ever been collected and stored by WhatsApp, and we really have no plans to change that.
A couple of weeks ago, Facebook CEO Mark Zuckerberg said in a keynote presentation at the Mobile World Congress held in Barcelona that the acquisition was closely related to the Internet.org vision. And his internet.org vision is "to develop a group of basic internet services that would be free of charge to use — 'a 911 for the internet".
So as of now, there is no need for WhatsApp users to worry about their privacy. The service will be remain as the same as earlier.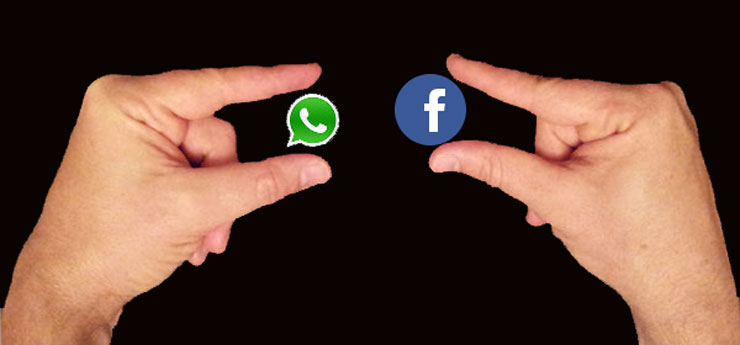 Five WhatsApp Features That Users Usually Ignore [Android]
Hide the Last Seen Notification Without Third Party Apps
The last seen notification can hamper your  privacy on WhatsApp. Your friends or even strangers can see when you are last online on WhatsApp. But without the need of any app, you can hide the last seen notification on WhatsApp. It's one of the recently added features on WhatsApp. To do that,
Go to menu> settings> account> privacy and select the "last seen". You can hide the last seen notifications from everyone or can show to your contacts only.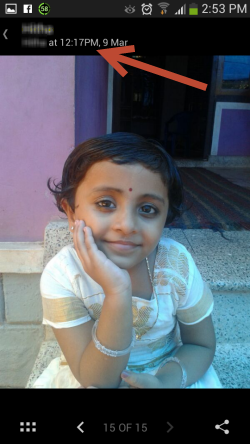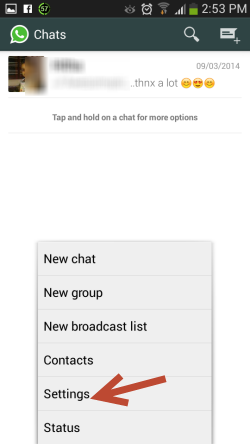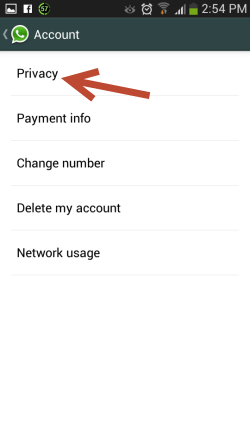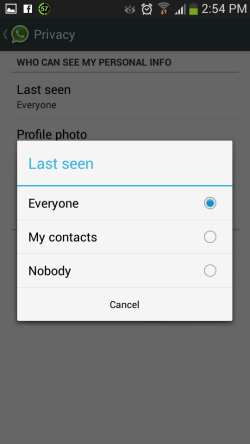 Hide Your WhatsApp Profile Photo from Strangers
Further to boost your privacy on using WhatsApp, they included a new feature. You can show your profile photo on WhatsApp to your contacts or hide it from all.
You can do it by going to menu> settings> account> privacy> profile photo.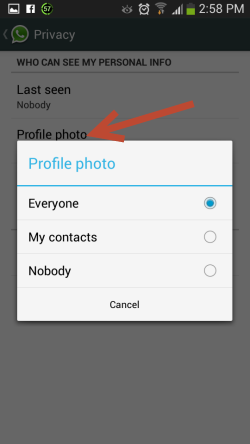 Create Chat Shortcuts for Easy Access
You can create shortcuts for specific persons on WhatsApp that make it easy to chat with your friends on WhatsApp. This option is available in the chat screen. If you do chat with any person too often, just create a WhatsApp chat shortcut for him/her. This will enable to you to start the chat right from the home screen without opening the app often.
To do that, go to the chat screen and select menu> more> add short cut.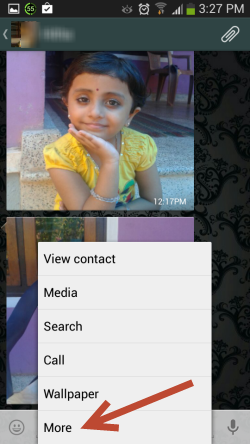 Send One Message to Multiple Recipients
When you want to send an invitation or share some news between your friends, you can use the boradcast feature in WhatsApp. But the limitation is that the person at the other end should have your contact in his phone address book.
The setting is available on the menu> new broadcast list.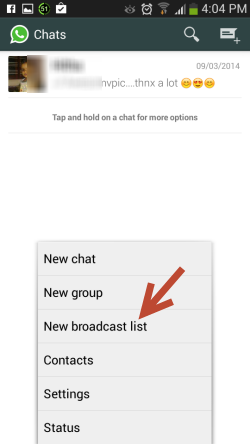 WhatsApp Status Update – Tell Your Contacts About Your Mood
Customize your status message on Facebook and show your own messages instead of showing "Hey there! I am using WhatsApp". You can either choose the available one or create your own. To do this go to menu> status.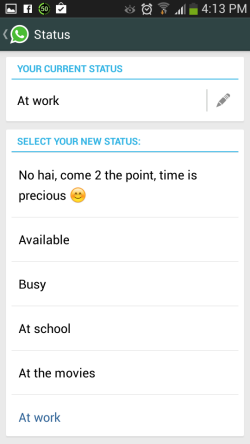 These are some of the cool inbuilt features of Facebook that you don't want to miss.