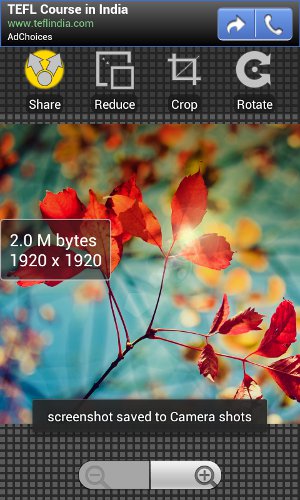 It is possible to directly reduce image size and also crop them. Below I am giving you the best tips to reduce the size of large images on android so that you can quickly upload theme to Facebook, Gmail or as you wish on the web.
Big size photos are quite natural on your android phone's gallery due to the presence of high resolution cameras. What about sharing your recent vacation photos on Facebook directly from your phone or what about take a photo and instantly upload it to Facebook. You like it! But the size of the photos may be a problem. You don't want your photos upload on Facebook without cropping some unwanted portion, right?
We want to crop and reduce image size on our phone in order to quickly upload it on Facebook, Gmail or on the web. Neither Facebook  nor Gmail have a built in file compression method like the smart WhatsApp.
The default image size of your photos may be more than 600 K bytes and resolution may be like 2592×1552 pixels. The best image size to upload it on Facebook or on the web is 50 KB and 600×400 is the suggestible resolution.
Image compression has other virtue like low data usage and minimum upload time. Now to the tutorial.
How to Optimize Image on Android Before Uploading it on the Web
Download and install a free Google Play app called Reduce Photo Size.
Run the App.
On the Home Screen of the App you can see two options. The first one is "Select Image" and the second one is "Take a Photo". We always like to take photo with our favorable camera app. So leave the second option. I use the first one for this tutorial purpose. Tap on "Select Image" and open the gallery or the place where you have stored your photo.
Select the photo to bring it to the edit screen where you can crop, reduce, rotate and then share it on Facebook. It is just simple.
Tap on the image to open the available options and also you can see the current file size.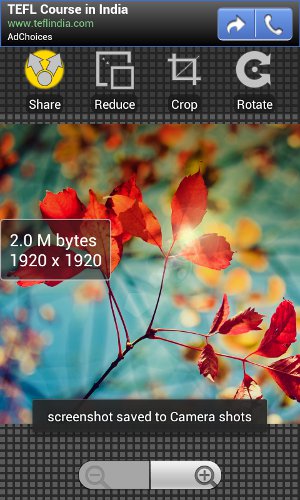 To instantly reduce the image size on your android, just tap on "Reduce" and select the size.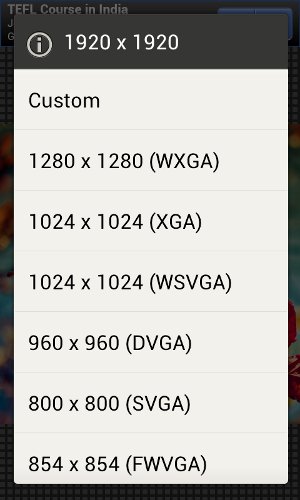 To crop the image on your phone before uploading it on the web tap "Crop". You can select the area to crop or tap on "Size" to put your desired value.
I checked this app and it is the perfect app to reduce the image size on android. It is very fast and simple to use.