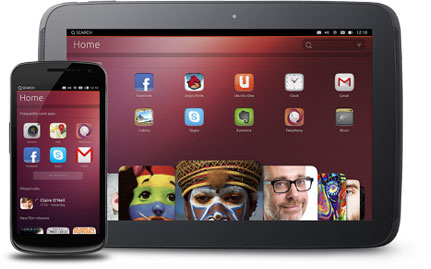 Ubuntu transforms your Nexus 10 Android tablet into a PC! Install Ubuntu on your Nexus 10 and connect it to a monitor, mouse and keyboard. It brings the full power of a PC in front of you. Ubuntu is so awesome on Android with its cool interface and true multitasking feature. In this tutorial we are providing you the complete step by step tutorial to install the new Ubuntu Tablet Operating System on your Android Nexus 10 Tablet.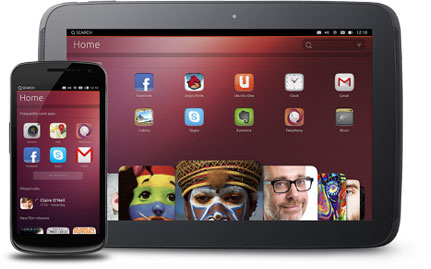 You can easily install, but of course with care, Ubuntu on your Nexus 10 simply by following the below step by step instructions. Make sure that your Nexus 10 tablet is rooted first. You can refer the below video tutorial for rooting your Nexus 10 on Windows. But take back up your call log, contacts & gallery data before rooting as the process will erase it. Also Take a note of your tablet's APN and MMS Settings from the path. If your Nexus 10 is already rooted, skip the below video.
Caution : Take necessary precautions. Info Inspired will not be held responsible for any loss or damages arising from the rooting / installing Ubuntu on your Android Tablet.
How to Root Nexus 10 Android Tablet [Video Guide]
How to Install Ubuntu Touch Tablet Version on Nexus 10 Tablet
To Install Ubuntu on Your Nexus 10 Tablet make sure the following;
First make sure that your tablet is fully charged.
Enable USB debugging mode.
Open Settings
Go to Developer Options check USB debugging from there.  If this is the first time just go into About Phone from your settings and 7 times tap the build number.
Back up everything as installing Ubuntu on Nexus 10 will wipe everything including your existing Android OS. To revert back to your existing Android OS, you will need to flash the official Android factory image on your Nexus.
Make ready a Linux based computer.
Finally note that this tutorial is only meant for Nexus 10 Tablets.
Tips to Install Ubuntu on Nexus 10 Tablet
1. Set up your Linux Desktop to communicate with your Nexus 10 first. Follow the below steps.
Add the Ubuntu Touch PPA by adding the following custom source list entry to your /etc/apt/sources.list file.

sudo add-apt-repository ppa:phablet-team/tools
Then do the following:

sudo apt-get update
sudo apt-get install phablet-tools android-tools-adb android-tools-fastboot
2. Now plug your Nexus 10 into the computer via USB cable.
3. After your device is recognized by the computer, run the following command.
phablet-flash -b
4. The -b performs a full bootstrap on the device.
After the installation is completed your Nexus 10 will be rebooted. That's all! You are now ready to enjoy the beautiful touch friendly version of Ubuntu on your Nexus 10.