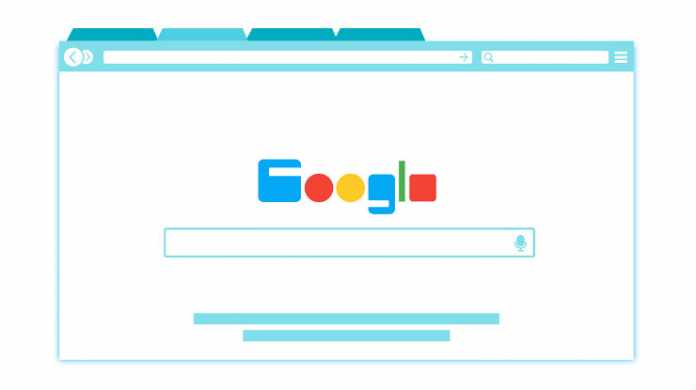 You may have come across the error message ERR_BAD_SSL_CLIENT_AUTH_CERT on your Google Chrome or some other browsers while trying to open Facebook or some other webpages. If you are an ESET Internet Security User, here is the step by step guide to get rid off this error.
Steps to Solve the ERR_BAD_SSL_CLIENT_AUTH_CERT Error
Open Your ESET Internet Security and follow the below instructions to solve the SSL Certificate Error on Google Chrome successfully.
On the Home page of the Internet Security Suite, click on "Setup" and locate and open "Advanced setup".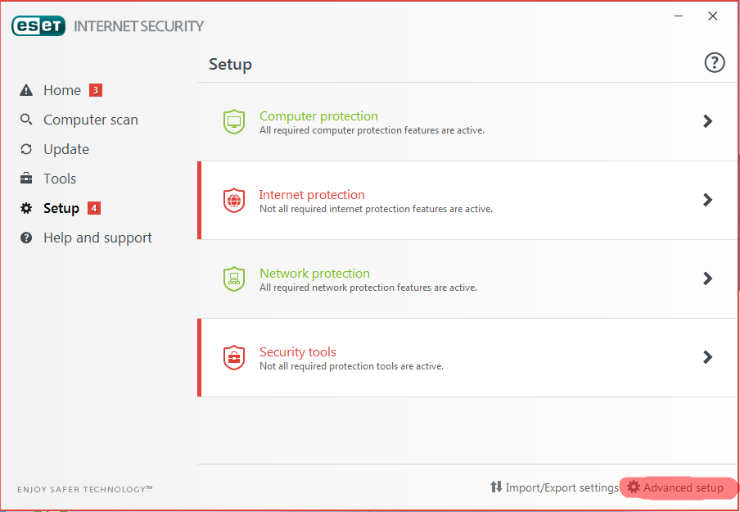 Then click on "WEB AND EMAIL"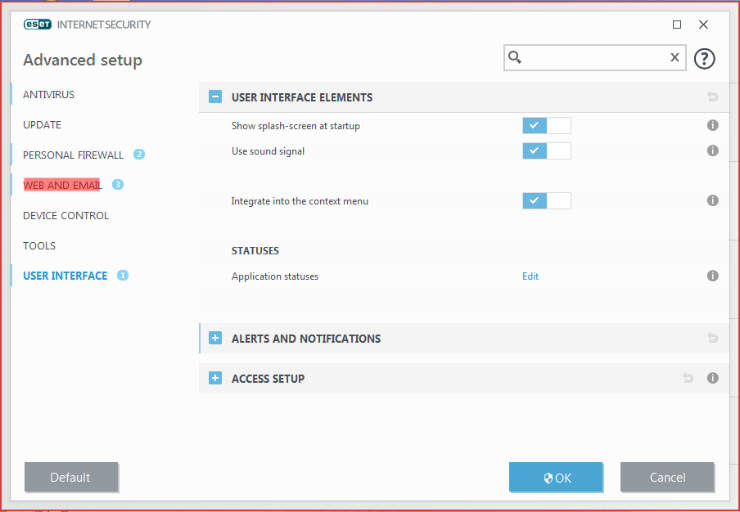 Disable "SSL/TLS" protocol filtering and click "OK"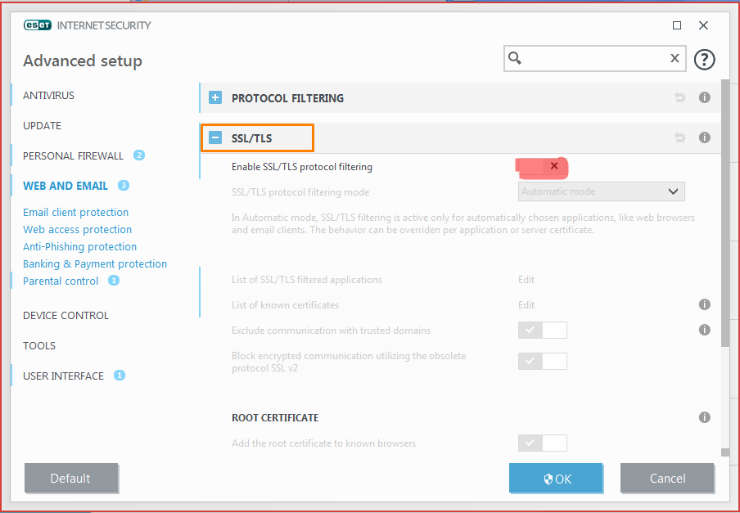 Open your browser and use the shortcut keys "Ctrl+Shift+Del" to delete the browsing history before opening your desired website. That's all.
This will solve the porblem Chrome Error ERR_BAD_SSL_CLIENT_AUTH_CERT.