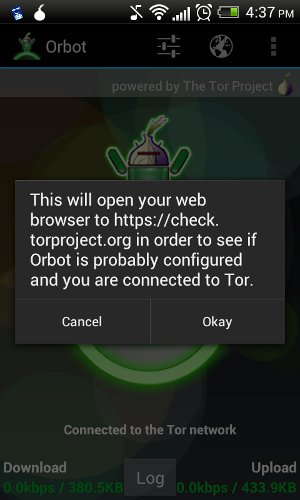 Anonymous browsing on desktop or laptop computers using Tor were our topic yesterday. It offers ultimate privacy on your computers while browsing. Connect to the web anonymously with Tor. Similarly you can use Tor with Google Chrome, Opera like mobile browsers on your Android phone for Anonymous browsing and access network service provider blocked sites. Using Tor on Android, the security level is less compared to using Tor on your desktop or laptop computer. Still you can access blocked websites and browse anonymously on your Android with Tor aka Orbot. Unlike Tor on desktop there is no customized Android Firefox available. Then how to configure your Android browser to use Tor? It's pretty easy.
Ultimate Way to Anonymous Surfing on Any Computer, Anywhere
If you are new to Tor, first go through our above article to know about Tor. So that you can understand how to use Tor on your computer and the difference in using Tor on your Android. If you use Tor on your rooted Android phone, you can get great level of anonymity. But root access is not necessary to use Tor to browse on your Android.
Tor is known as Orbot on Android platform and available in the form of a Google Play app. So before begin, download the app from the Tor for Android download link below.
Now we can see how to get Tor functionality to android browsers like Chrome and Opera. I didn't check Tor on Android using Dolphin and Firefox.
Steps to Access Websites on Android which are blocked by your mobile internet service provider
This tutorial is applicable if you are using WiFi network.
Steps to Configure Tor aka Orbot on Your Android [Proxy Settings]
Run Orbot. From the menu on Orbot homepage, tap "Start". The green power button on the screen indicates you are connected to Tor network.
Tap your phone's home button to minimize the Orbot app.
Now go to system settings->WiFi and long tap on the Wifi network that you are connected to. Steps may vary based on your Android Version. I on Android 4.0.3 ICS.
Tap on "Modify Network"
Scroll down and check "Show advanced options"
Tap on the button under proxy settings and check "Manual"
Type the following. In the proxy hostname field type localhost and in proxy port field type 8118.
Save settings.
Now open Orbot app and tap on the Globe icon on the top.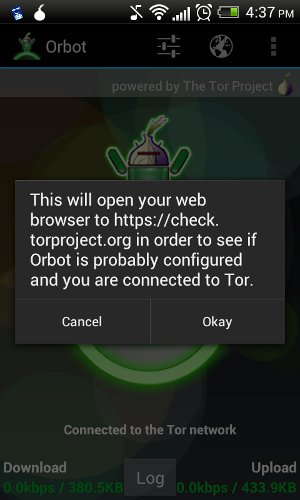 Read the message and tap "OK" and choose your browser. If tor is successfully configured on your device, you can see the message saying "your browser is configured to use Tor"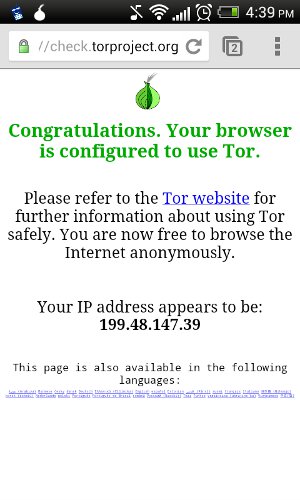 Access blocked websites and surf anonymously on Android.