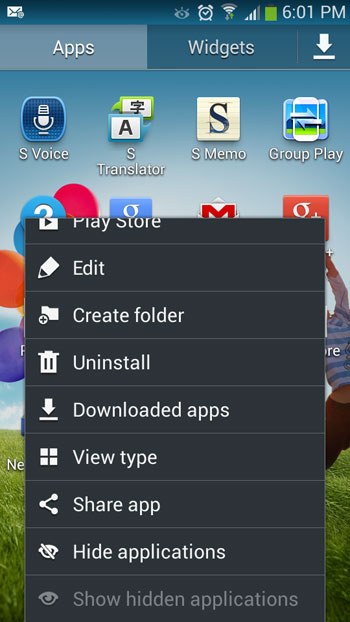 Why to hide an app? I think this question is irrelevant. Some want to hide apps because they want to clean the app gallery by showing only regular using apps. But some other wants to hide apps due to security or privacy reasons. There may be your own reason to hide a particular app. Whatever the reason, there are secure solutions.
Samsung Galaxy S4 / S4 mini has an inbuilt feature to hide apps. It's useful if you just want to hide some apps that you rarely use. Later you can unhide the app too. No security feature like password protect the hidden apps.
If you securely want to hide an app from the app gallery, you have to look for an alternative. Luckily, for android rooted phone, there is an app for this. The interesting fact is that the app itself says nothing about its behavior. It disguises as an audio manager's label in the app gallery.
First let's see how to hide and unhide apps on Galaxy S4 without using any specific application. Remember! It's not a secure solution, as it is just hiding apps. Anyone can unhide the thus hidden apps anytime.
Hide and Unhide Apps on Samsung Galaxy S4
Open the apps Gallery.
Tap on the menu and select "hide applications".
Select the applications that you want to hide and select "Done".
The same way you can unhide apps.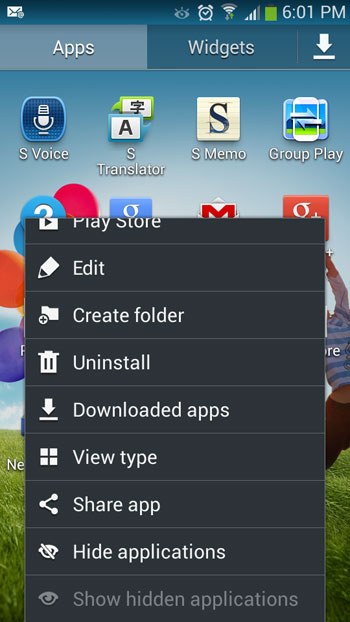 Now we can see how to securely hide applications in android. There are few apps available in the Google Play for this purpose. We checked some of them and picked the best app to hide applications in the app gallery. But root access is required for this. The app works without root access but some feature required root.
Securely Hide and Password Protect Applications in Android.
You can completely make an app hidden from the view of intruders. Install Hide Pictures – Hide It Pro for this. Once installed the app looks and behaves like an audio manager. The app icon is the same as you have seen in the app store but the app name is "Audio Manager". The app can be used to hide apps and also password protect apps. It's like this. Run the app. Tap and hold on the top label "Audio Manager".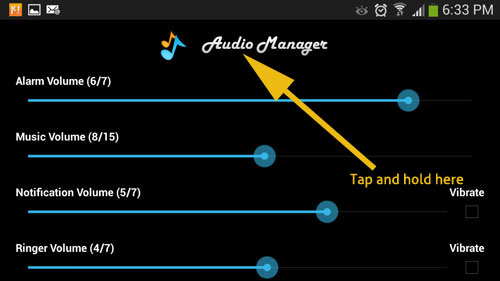 Now you can see options to hide apps, lock apps etc.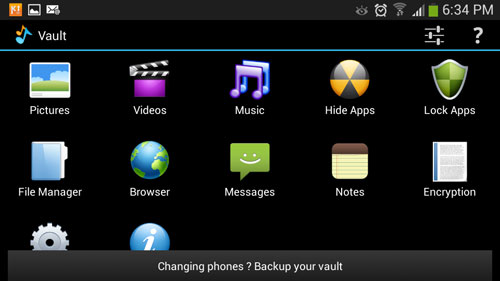 Hide Pictures – Hide it Pro is the best app in its kind to hide the stuff that you don't want to see your kids. By hiding selected apps, images, music etc., you can hand over your phone to your child with confidence.