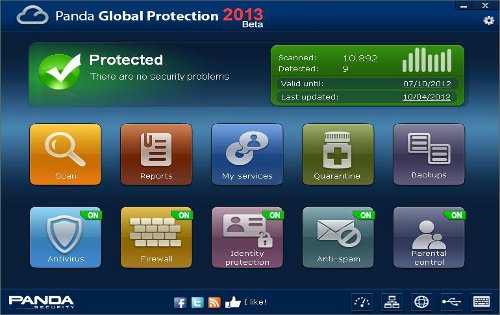 Looking for a best security solution for your Windows PC that also covers Windows 8 Beta for free? Try Panda Global Protection 2013. The beta version of this security solution is free during the test period.
In a press release Panda Security Lab today announced the release of Panda Global Protection 2013 Beta, which is one of the most comprehensive solution in Panda Security's new retail product lineup. Along with the Beta release the company has also announced gifts for all beta testers. Every Beta tester of Panda Global Protection 2013 will receive 50% discount on the purchase of this software when final version is released. Also 10 beta testers those who are suggesting the most helpful improvements will get $200 worth coupon each to spend on Amazon.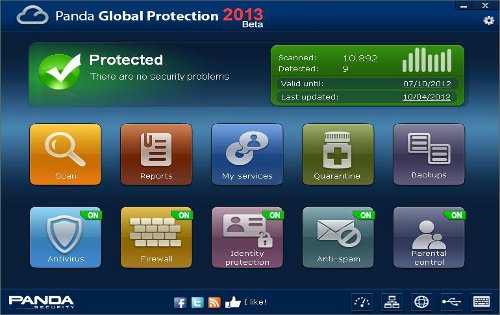 It is also a good news for latest Windows OS users. If you are looking for a best security solution for Windows 8 Consumer Preview you can try Panda Global Protection 2013 Beta. It is one of the best security software for Windows 8. Though this not a review of Panda Global Protection 2013 Beta, I am listing few of the features of this product for interesting people below.
A highly effective AV engine that protects your PC from known and unknown threats, a firewall with WiFi security to block intruders and hackers, the popular Panda USB Vaccine (which is also available independently) to prevent USB devices from spreading infections, back up and system recovery, system tune up, Panda Safe Browser for user privacy and security on the internet are some of the core features of this product.
Panda Global Protection 2013 Beta New Features
New User Interface.
New AV Engine ensures better detection and disinfection.
One click login to webpages with the new Password Manager which protects your digital identity.
Quick installation with the new installer.
Option to Shut down your computer after completion of scan.
Windows 8 Beta compatibility.
Improved OS vulnerability detection.
If you feel interested just head to the download page below.
Link : Panda Global Protection 2013 Beta Download
Share the news.