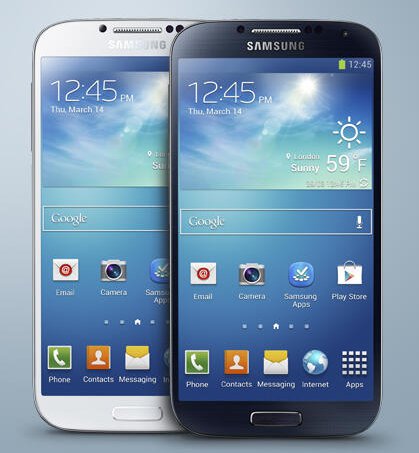 The Samsung Galaxy S4 landed on the earth! Samsung has just unveiled its flagship phone Galaxy S4 at a lavish event in NewYork and demoed the phone. As guessed by experts Galaxy S4 is powered by new software enhancements. The Samsung Galaxy S4 is coming with a bigger screen and lots of new software enhancements that is enough to spread its glory. See What is new in Samsung Galaxy S4.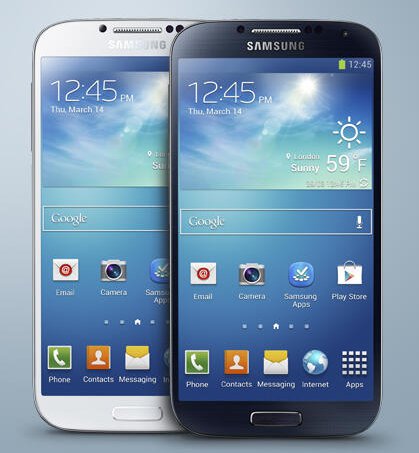 Complete New Features in Samsung Galaxy S4 (Software Enhancements)
AirView – It allows users to view videos preview by just hovering their finger above the screen! No need to touch the screen. Also users can preview their speed dials the same way. Just hover your finger above the speed dial number and see the preview of the contact. It enables you to identify the person and dial instantly.
Smart Pause – It is none other than controlling the Galaxy S4 screen with just eye gaze. It was much rumored before the release of Galaxy S4. When you are watching a video on your phone, just withdrawing your look will pause the video. Again it starts playing when you began to look at the screen.
WatchON – It allows you to tune your TV remotely using your Galaxy S4. That increases the viewing pleasure.
Optical Reader – The OpticalReader in Samsung Galaxy S4 detects texts. For example;
You can use the Galaxy S4 camera to take photos of business cards. The Galaxy S4 Optical Reader will recognize the person whose name is printed on the card from your contact list, if he is on your contact.
Group Play – When listening music you can use other Galaxy S4 phones as just speakers. It offers a great listening experience like surround sound. Group Play also enables you to play multi user video games with your friends in realtime. What's amazing is that no cellular data, WiFi access point or Bluetooth is required for this.
Rich camera enhancements like;
CinemaPhoto – Create a picture in which a few selected objects move by freezing or animating objects detected by the phone.
Drama Shot – Make a group photo from a series of shots taken
Sound & Shot – Add background sound to even still photos!
Cinema Photo  – Creates animated photos
DualShot – Simultaneously use the front and rear camera
Dual Recroding – Creating amazing videos with dual recording using the same DualShot way.
Chat On – Dual video call features using the front and rear camera. It shows the surroundings of the phone at the same time showing the caller on the screen.
S Translator – It's amazing! It allows you to communicate with people globally as it translates languages.
Finally wants to try your luck to get a Free Samsung Galaxy S4? Just fill out this form and try your luck.