VLC is the ultimate free video player and I personally like it to watch videos on my Windows laptop. Why this media player attracts me just like majority of you? It is simply because of its ability to play any media files without any plugin install. The mobile version of this powerful and awesome video player is also available but not in my android app drawer so far. Because it is a late entrant in the android market and I think it has lots to do to come to the top. Anyway our subject is not analyzing the features of VLC desktop or its android variant. Here we can learn how to simply convert from one media file format to another media file format that also very quickly using VLC. The advantage is no need to look for a video converter to do the video file conversion.
If you are the habit of just opening a file in VLC to watch it or hear the music and close the app after it, yo can't find majority of the goodies this awesome media player offers. You have to dig a little to get some hidden jewels on VLC. Converting videos to MP3 or some other format is one of the powerful feature hidden in VLC.
How to Convert Videos to Other File Formats in VLC
Download VLC Media Player (free)
Steps :
Open VLC and go to Media > Convert / Save. You can alternatively use shortcut key Ctrl+R.
You will get the "Open Media" Window. Click "Add" to add the media file you wish to convert to another format.
In the same Window select "Convert" from the drop down option at the bottom.
You will get another Window titled "Convert"
Select the file format from the available list. Then click "Browse" to select the save folder and "Start" the conversion.
If you face any problem to understand the above steps, just make a quick look at the below screenshots.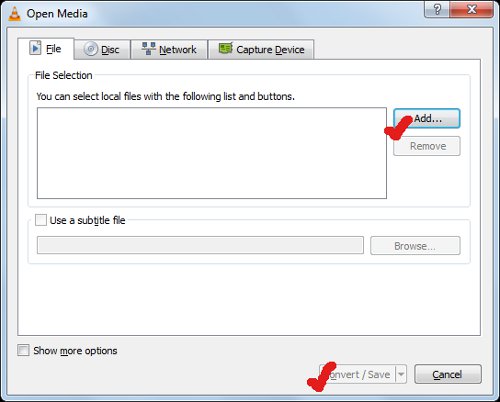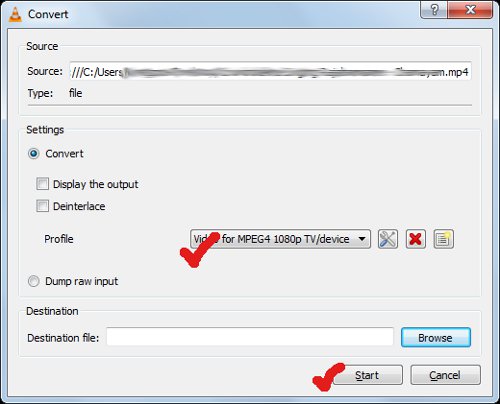 The file format change or conversion using VLC media player is quick and also easy.  You can use VLC to convert your videos to few popular audio / video file formats. Try and share your views in comments below. Hope you enjoyed it.