There is no dearth of sites online providing greeting cards for each and every occasions. But how about creating your own customized greeting cards using photos from your collection. It will be really nice to wish someone a happy birthday adding some of your memorable moments with him on the card. You can create greeting cards for every occasion using your own photos. Try fotor.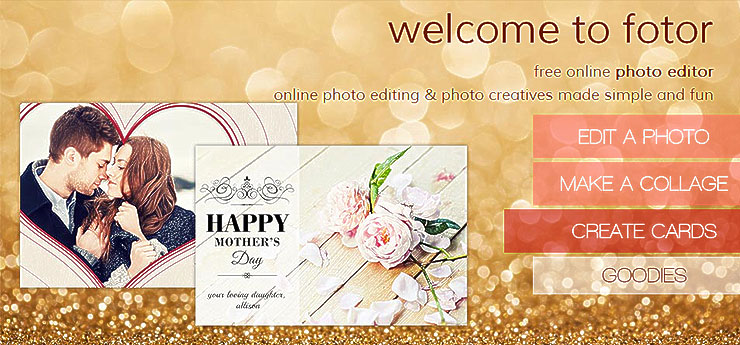 I think fotor is the better competitor to PicMonkey.  At some area fotor scores over PicMonkey. PicMonkey has some restriction on features while fotor's features are completely free.  On PicMonkey lots of its features are categorized under "Royal Feature" and not free.
Fotor has built-in templates that you can use to create awesome greeting cards from your own photos. Also using fotor you can create Facebook cover and profile photos very easily. The one click enhancement on fotor is another reason to like this wonderful online photo editor.
You can create customized greeting cards of different category including Birth Day, Thank You, Mother's Day, Father's Day, Holiday, Valentine's Day & Christmas. The below video shows the simple tips to create customized greeting cards online using fotor.
Don't forget to try fotor if you didn't find time to a make up before a photo shoot 🙂 It has all the make up tool you want. Like to see some of your greeting cards created using fotor. You can connect with me on Facebook or Google Plus to share your photos. Enjoy!