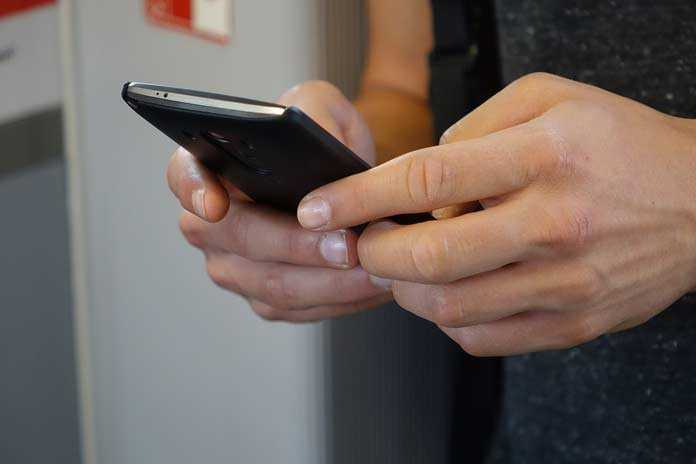 There are several options to remotely control your PC using your Android phone. But when it comes to remotely control YouTube on your PC, here is the easiest way. You can control YouTube on your PC while sitting away from your PC and at the comfort on your couch. Use your YouTube android app to control YouTube on your PC! Without any app installation you can permanently set a connection between your YouTube android app and YouTube on your desktop browser. Here is the how to with necessary screenshots. I enjoyed this connection very much. Create desktop browser remote!
Use Android Phone as Desktop Browser Remote and Control YouTube Desktop Player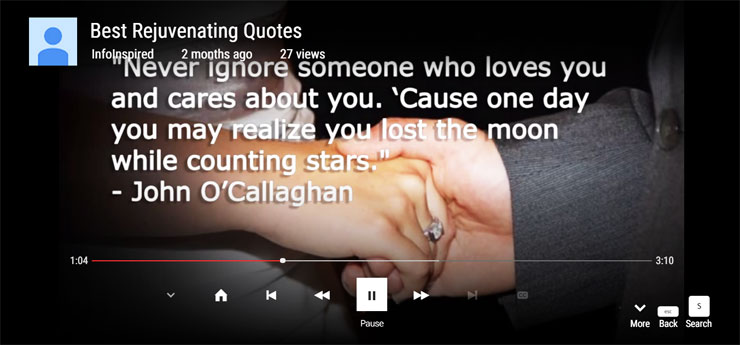 Below are the steps to Control YouTube play on your computer using your android phone.
Go to www.youtube.com/tv on your Google Chrome browser on your desktop / laptop. On Firefox you may be 'greeted' with an error message like this.
"YouTube TV is not supported on this device"
So use Google Chrome. You will see the YouTube TV home screen like this and note the "S" search button at the bottom.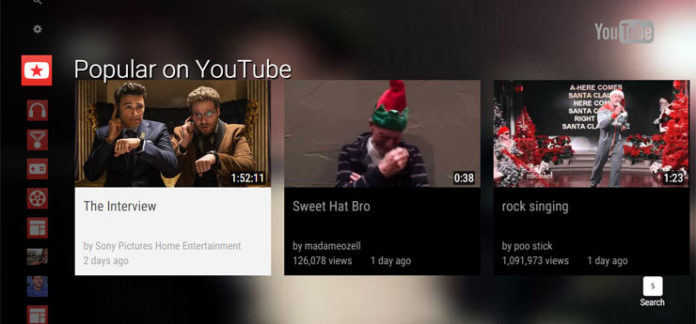 Just press "S" on your computer keyboard or click on the Search button.
On the next screen you will be greeted with the pairing option to connect YouTube on your PC with YouTube on your Android.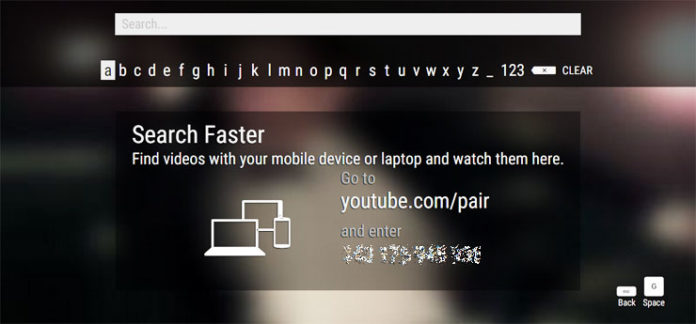 See the instruction there. Go to your android device and go to www.youtube.com/pair. Enter the code you just received on your PC there.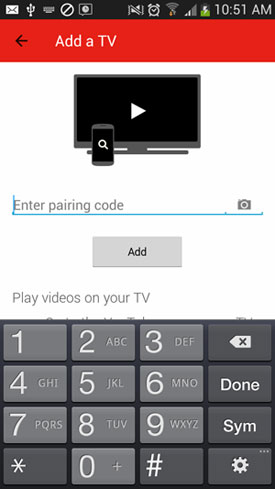 That's it. Now on you can start remotely control YouTube on your desktop browser with your android. You can connect your any number of devices with YouTube on your desktop browser.
To exit playing, first exit from YouTube TV on your desktop browser. Then you can exit from your mobile pairing. The next time when you want to re-enable the pairing, just open YouTube TV on your Chrome browser and open YouTube app on android. On YouTube android app, you can see a new paring button. Just tap on it and enjoy remote controlling YouTube on your PC.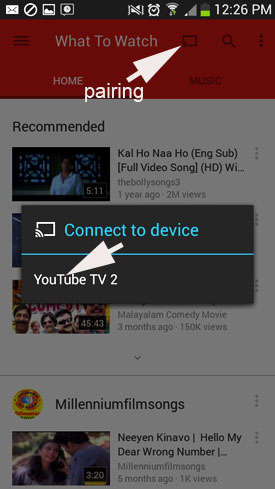 To remove the connection go to www.youtube.com/tv and click settings. See the "Delete all paired devices" option.
By this YouTube desktop and android pairing, you can search on YouTube android as usual and play any songs on YouTube TV. You can control YouTube volume, forward the video, like regular YouTube features.
Conclusion
I love this feature of YouTube because I can stay away from my laptop at a comfortable distance and play any songs as I wish. Like this tutorial? Please do like us below.