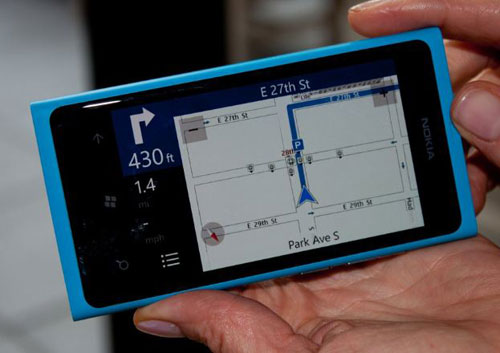 No doubt, Nokia Lumia is a very beautiful phone both in and out. I could see this phone stand out from the crowd in big shopping malls. Everybody pays attention to this phone. The design, I mean the single piece body, of latest Lumia phones is simply awesome. I'm sure that many of you may have already own any of the Lumia phones. If so what's your favorite app on Lumia. Here is the list of top Lumia apps voted by Facebook users. See what Nokia Conversations post says about the voting.
We asked a question yesterday on our Facebook page. It was very simple: 'Name your favourite Nokia Lumia app!' The replies flooded in thick and fast – with a lot of differing and varied apps getting a mention. Let's take a look at the top recommendations.
Make note that the majority of apps mentioned below are free. See the top apps for Lumia below.
Top Lumia Apps Voted By Facebook Users
Here is an update! In the below apps some of the links I removed as they are not available at the present moment.
This is surely one of the best Nokia Lumia app. Take 360° awesome panoramic shots on your Lumia with this trendy Windows Phone app. The app is free to use.
This is a paid Windows Phone app and best choice for game lovers. Slice and dice fruits and pass your time. Don't forget to avoid bombs. It's addictive. Play again and again. You never get bored with this game. It costs $0.99 in the Windows Phone Market Place.
Best free messaging app for Lumia. You need WiFi in order to message using Whatsapp. Cut down your phone bill by making the habit of using Whatsapp.
Evernote is very popular on all platforms. It's known as "an extension for your brain" because of its easy to remember feature. Note anything you want in style and access them whenever and wherever you want.
Nokia Drive (free in the Nokia collection)
The latest Nokia Drive is available for all Nokia Lumia phones for free. Turn-by-turn navigation and full offline support is the main attraction of this app. Also note. The availability of this app varies by country.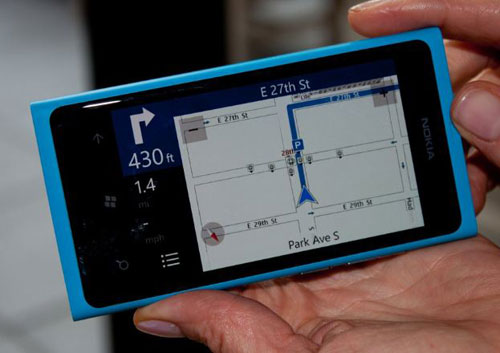 Nokia City Lens
This app is also free in the Nokia Collections. Are you in an unfamiliar place. Know about your surroundings using your Lumia's Camera viewfinder. View the city through your Camera to get an augmented reality overlay view of buildings and instantly highlights places of interest.
Nokia Music
This is another top voted Lumia specific app on Facebook. Nokia Music is also available for free but the availability varies by country. Nokia Music offers everything a music lover needs to keep their ears entertained, including Nokia Mix Radio.
Without the above apps your Lumia is not fully loaded. Try these apps.
Via : Nokia Conversations