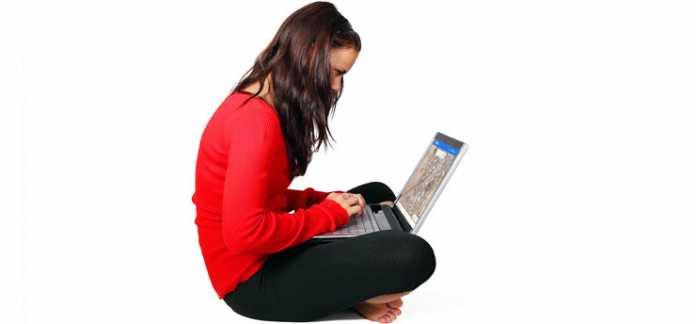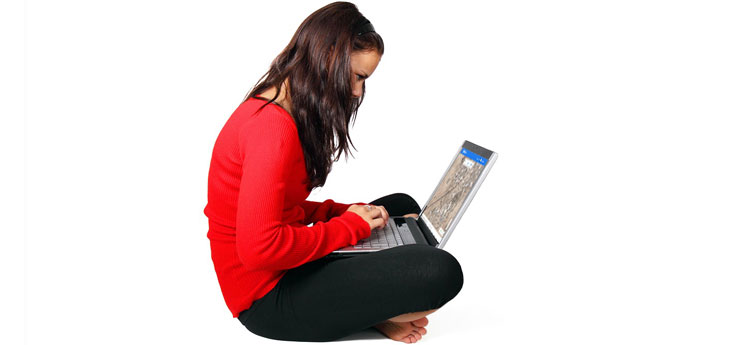 The widespread news about the ever growing android malware threat is enough for an android user to install an antivirus app. Users get panic and may even buy a paid android antivirus application even though it's not necessary. There are free android AVs match with the paid versions and perform even better. In this article we can see one of the completely free and best android antivirus app which is coming with app lock, find phone, call blocking like additional features. Get an all in one free android antivirus app.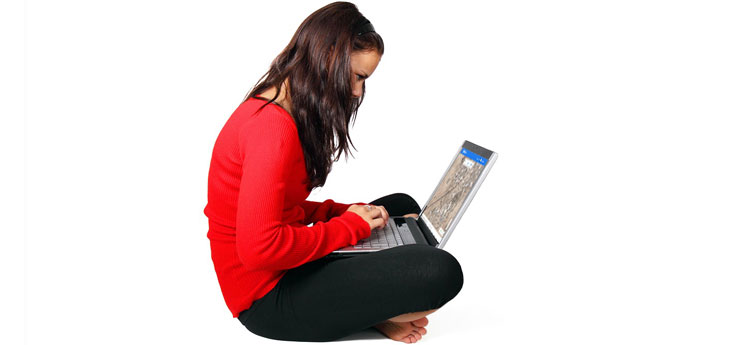 There are lots of android users who doubts whether an antivirus app is necessary for Android devices. The real fact is that if you can adhere to some basic rules, you can stay away from the so called android malaware threats. Install only apps from reliable sources means from the official Google Play app store as Google can remotely uninstall infected apps. The sandbox feature of android operating system makes it secure by isolating malware just like any other android app. So it's difficult the malware to follow your activities on other apps. But you have to check app permissions before installing any apps.
The latest report by independent testing lab AV-TEST is an eye opener. It says the number of malware tripled in the period between June 2013 and June 2014, to a total of over 2.6 million threats. So consider an AV on your device.
Installing an Antivirus app on android is nothing to cost you. Why? Because there are lots of apps on the Google Play in the AV category which offers same protection level offered by paid AV apps. There is not much difference between paid and free AVs on android. We can rely up on the report from AV-TEST, the independent testing lab who outlined the same in their recent report. The report says lots of free AVs meet the detection level of paid apps. We can see one such top rated Android Antivirus app here. It's CM Security from Cheetah Mobile. It's a complete Antivirus for android with all functions for free! We can see below how to use some of the awesome features of CM Security.
How to Set up and Use CM Security Find My Phone Feature
Find my phone feature is important not only to find your phone in case of loss or theft. If you forgot your phone in your friend's house, office, or any other places, you can remotely lock it, make it yell or wipe data if concerned about breach of privacy.
To locate a lost phone, there are several options you can depend. The best way is Android Device Manager from Google. No app installation is required for this. CM Security locate phone feature is fast responsive, easy to set up and a part of one of the best mobile security suite. And after all, it's completely free! My advice check both Android Device Manager and CM Security locate feature to find the exact location of a lost phone. Because you may see a different location sometimes. Check both of the above and match the location. But the wipe feature, yell and remote locks seems works pretty well on CM Security.
Steps:
Download CM Security App Lock and Antivirus from Google Play [Free]
Run the app and you have to perform a first time scan. Tap the menu button, i.e., the vertical three dots on the top to access all the CM security features.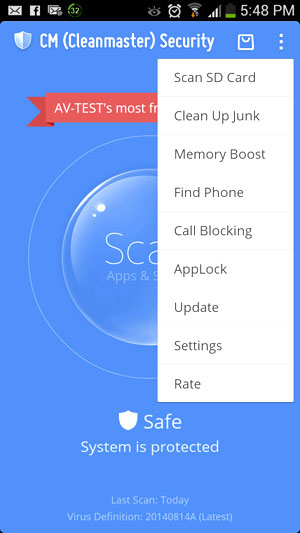 Click the "Find Phone" and tap on "Get started for free".
Select your Google Account and tap "Next".
It will ask you to set your CM security pattern lock/unlock feature.
Draw twice and tap "Done". It may take you to the app lock screen. Go back to the home page and tap the menu button and again go to "Find Phone"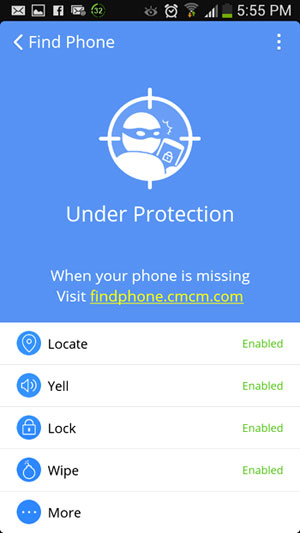 You have done. You can go to findphone.cmcm.com and locate your phone.
You can use your Google account that you have used to set up CM security to log in to the above account.
Lock Messengers and Other Apps with CM Security
Lock messengers, Facebook and any other apps that you may think expose your privacy. It's simple using CM Security. CM Security provides a cool app lock feature. You can access it from the home screen menu of the app. Draw your pattern, select the apps to lock and voila.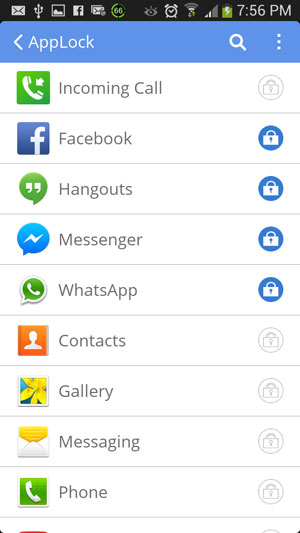 How to Block Incoming Calls Using CM Security Call Block Feature
It's to be appreciated that CM security offers a clean interface. So you can use any feature without much effort. It's applicable to call blocking feature also.
To block incoming calls on your android, use the CM security call block feature. To do that go to menu and select "Call Blocking". Go to "Block List" and press the "+" button to add the number to block.
Conclusion: CM Security is definitely outscores its competents with its cool UI and number of features. It's app lock is fast responsive, number of detection level is high and top rated by AV-TEST. Though the locate phone feature is also very fast, it shows not the exact location of the phone sometimes.