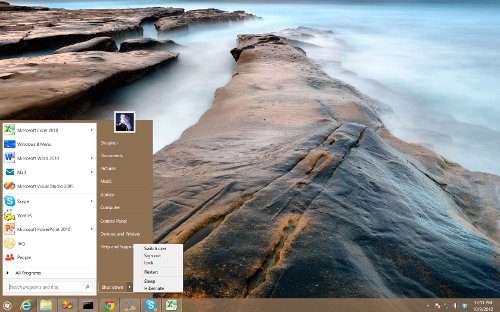 People acquainted with Windows may feel something they are lacking while they are on Windows 8 desktop. It is the start menu that we are all familiar with and using for years. it is not there in the Windows 8 desktop. There may be several reasons behind Microsoft's decision to remove the button / menu. Desktop shortcuts and app pinning on the Taskbar are sufficient for our daily needs. But without the start menu/ button, some Windows 8 users feel that they are not satisfied. For you people here is our pick of three best Windows 8 start menus. You can say these Windows 8 start menus are the alternatives. II folks has tested the available popular options for Windows 8 start menu and here is our pick of popular and best three start menus for W8.
Stardock offers Windows 7 Style Start Menu called Start8 for Windows 8. This Windows 8 start menu is enhanced for Windows 8 interface. The awesome features of Start8 include;
It lets you search for Modern UI Windows 8 style apps, allow users to pin desktop as well as Metro apps, permit users to boot to the Windows 8 desktop app directly, and finally you can access the windows 8 Start screen from the Start8 start menu. It is free for one month use. That is enough for you to take a decision, whether to go for the paid one that comes with a mere $4.99.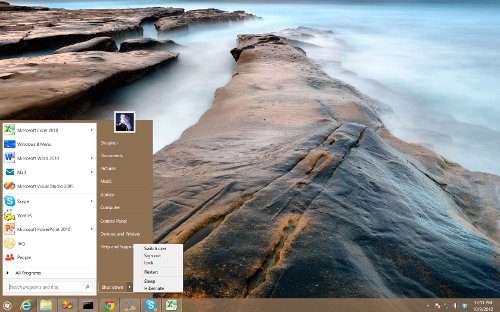 Pokki offers a different Windows 8 start Menu. It's free! The main difference is that Poki has a mobile like app store with hundreds of trending app like Cut the Rope, facebook, Gmail, Angry Birds etc. Other than merely bringing back the classic Windows style start menu to Windows 8, pokki has some more juices for you. As already told it has a mobile like app store with lots of free apps. Apps like Instagrille on the Pokki app store lets you enjoy Instagram photos on your computer. It is one of the best Instagram photo viewer for Windows.
Pokki brings back Windows start menu to Windows 8 with some additional capability. Search and access your files, control panel, apps, and power options with this modern Windows 8 Start Menu. Pin and organize your favorite apps and websites just like you do on your mobile phone.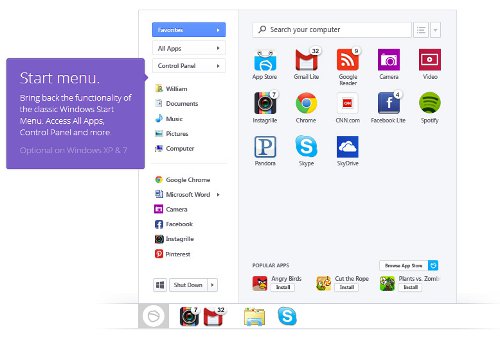 Classic Shell is another popular option with regards to Windows 8 start menu. If you are looking for the clone of the Original Windows start menu for Windows 8, try classic shell. It is highly customizable too. It can also show, search and launch Windows Store apps. Classic Shell is similar to Windows traditional start menu in feature wise and look. It is highly customizable! So I am not detailing to that part.