Before embracing Microsoft Windows Mobile Operating System, Finnish phone maker Nokia had released one smartphone powered by the MeeGo mobile Operating System. The only phone from Nokia powering this stylish OS is the Nokia N9. From their path to Windows Mobile from Symbian, Nokia just tried and left the MeeGo between them. Nokia decided to try their luck with Lumia series Windows Phone.
You can see the resemblance of the design aesthetics in Nokia N9 and Lumia. Nokia left MeeGo. But a group of ex-employees from Nokia doesn't want to abandon the wonderful MeeGo. The result is the new Sailfish operating system, called Jolla.
The interesting thing is that the first smartphone powering the new OS is ready to hit the market. Just wait to this November 27th launch. As initial reports suggests, Jolla can create waves among the new smartphone aspirants. We also think still there is space for a competition in a mobile world ruled by Android and iOS.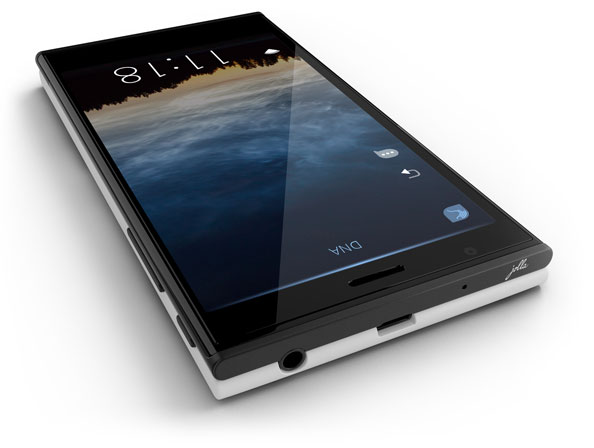 Technical Specification of First Jolla Smartphone
Jolla will support intuitive new Sailfish OS apps and the latest Android apps. The other important features of Sailfish OS includes the live multitasking and the stylish gesture based UI. The first Jolla phone is also looking smart with no front panel button and the design beauty.
Display

Ample 4.5″ IPS qHD display

5-point multi-touch with Gorilla 2™Glass

Operating system

Sailfish OS beta

Regular updates will be made available during beta phase.

Dimensions

Height: 131 mm

Width: 68 mm

Thickness: 9.9 mm

Weight: 141 g

Memory

16GB storage, 1GB RAM, MicroSD slot

Camera

8 megapixel AF camera with LED flash

2 megapixel front-facing camera

Connectivity

GSM/3G/4G LTE* (Works on 6 continents).

Talk time & battery

9 / 10 hours (GSM / 3G approx.)

User-replaceable battery
The global availability of this product it not yet clear. Jolla will be launched in Finland, the homeland of this phone first. Hopes Jolla can create its own space in the growing smartphone market.