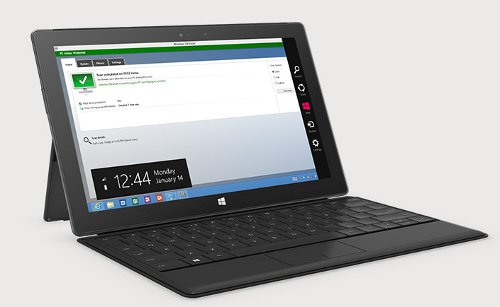 Which tablet support Microsoft Excel or the office package? This may be one of the big question in your mind if you are longing for a tablet. Neither Android Tablets nor iPads have official office package in their app store. But you can use Excel and Word on these devices in a limited way. You can use third party apps like CloudOn to use Microsoft Excel, Microsoft Word and Microsoft PowerPoint on your tablet. If not satisfied what they are offering there are still ways to use spreadsheets and document editors on your tablet. Try Microsoft SkyDrive or Google Drive cloud services to use the inbuilt office packages.
I know it is not the answer to your question. You are looking for the tablets that supports official Microsoft Office suite, right? Then the answer is simple and straight forward. Buy Microsoft Surface. It's costly. But it is the only tablet that offers full Microsoft Office that you are familiar with. Still wrong! Microsoft Surface is neither a tablet nor a laptop. It's between them. You can use it as a tablet or laptop.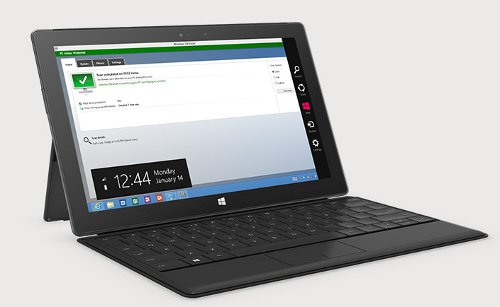 Microsoft Surface is a Windows 8 powered tablet. The design makes it possible to use this device as a tablet or laptop. The keyboards, touch friendly full HD display, official office packs every thing you can enjoy like a brand new Windows 8 PC.
You can either purchase Microsoft Surface RT or Surface Pro for using Microsoft office packages on a tablet. To know the difference between Microsoft Surface RT and Pro go to the official Microsoft site here.
Hope you got your answer to your search for the best tablet with office suites like Excel, Word and PowerPoint. Right now no official Microsoft Office Package is available for Android as well as iOS platform.
If you already own a Galaxy Tab or iPad and don't have the budget to by Microsoft Surface, try the above mentioned cloud apps. If it will meet your needs, then you are lucky.