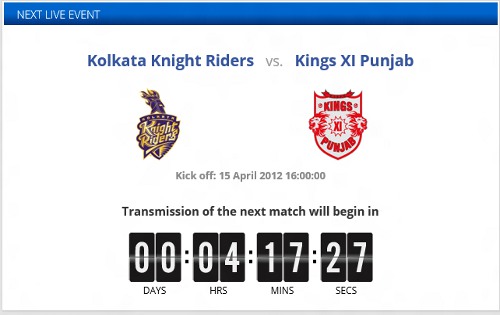 Every cricket match is surrounded by 'uncertainty'. At any moment a team may lose its winning position. A good catch, throw can change the whole match in seconds. This uncertainty is the beauty of Cricket. T20 limited over cricket is even thrilling with its few overs play. The entire stadium is colorful with cheering fans for their favorite team. Watch and enjoy all the moments live on your PC. Yep! Yet another great season of Indian Premier League is underway. Do you want watch IPL Live?
It is season 5. I am the habit of watching IPL regularly on TV but some others in my home don't. If it is happening with you and you may want to watch all the IPL matches live without disturbing others with their regular TV soaps use your laptop or desktop. If you have speedy internet connection you can watch all the action in IPL matches on your computer absolutely free. There are official broadcasters of IPL who do their job nicely online. Below are the official links to watch IPL Season 5 live on PC.
Watch IPL Live
The below links removed by admin as the content is no more relevant.
http://ipl.indiatimes.com/
http://www.youtube.com/indiatimes
The above links are for watching all the IPL matches online including the IPL Season 5 Final which is scheduled on 27th of May 2012 at MA Chidambaram Stadium, Chennai.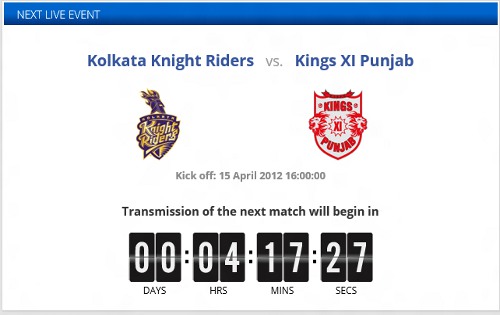 Other useful links related to IPL T20 Season 5.
If you are looking for official, colorful, updated PDF schedule of IPL 2012 find it here. And for those who want to enjoy IPL on their iPhone or iPad here is the iOS app download link in the App Store. It is free.
For android users there is an app from the official broadcaster, Indiatimes, in the Google Play.
Official DLF IPL 2012 by Timesmobile Ltd.
Info Inspired is a new site trying to make its presence on the web. If you enjoyed the helpful tips on this site and find useful please promote us on social networks. We are on Google+, Facebook, StumbleUpon and Twitter.