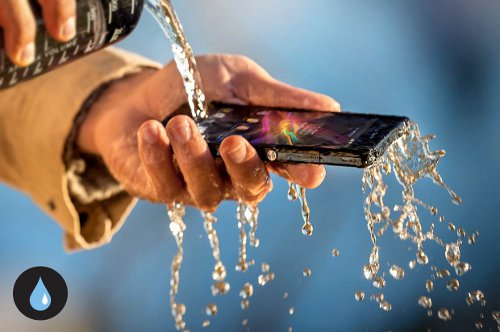 I believe comparing the iPhone with android phone is the story of the past. Earlier there was only Samsung's Galaxy series phone to competent with the iPhone. At some extent HTC has also successful. Now the things have changed. HTC and Sony has also some amazing Smartphones to directly compete with the Samsung Galaxy series phone. The smartphone competition is shifted from iPhone Vs. Android to Android Vs. Android. At the present scenario can you tell which is the best Android Smartphone currently on the Market? Is it Galaxy S3 or Sony Xperia Z? The question is irrelevant because Sony Xperia Z is going to directly compete with upcoming Galaxy S4, the upcoming Samsung Smartphone. As we have no idea what Samsung is going to bring in Galaxy S4, still we think Xperia Z will surely be the toughest competitor for Galaxy S4. Xperia Z , the complete water and dust resistant android Smartphone, have some mind blowing features. Just take a look at at it and you will realize why Xperia Z will be the direct competitor to Galaxy S4.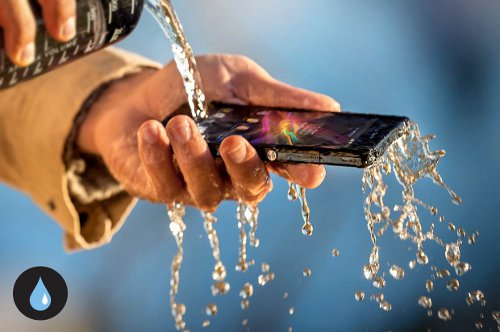 Main Features of Sony Xperia Z
Android 4.1 Jelly Bean.
Powerful 1.5 GHz Qualcomm Quad Core Processor.
Stunning 13 megapixel Exmor RS camera with Auto focus and flash.
Body made of glass 

fibre

 polyamide.
2 MP, Exmor R, front facing camera (1080p).
5″ TFT Screen.
Complete Water/Dust proof Android Phone.
2,330 mAh battery.
4G LTE.
2 GB RAM, 16 GB Internal Memory.
The above are the key features in Xperia Z. On display and design front Xperia Z is unmatchable with any current available phone. Sony Mobile BRAVIA Engine 2 makes the viewing experience in Xperia Z matchless. The Mobile BRAVIA Engine 2 brings the details in your video or picture. This offers super sharp HDTV similar viewing experience.

The glass fibre polyamide which is the same material that's used as a metal substitute in automobile parts is used to make the Xperia Z's frame. So it is very tough.
Sony has the tradition of providing better sound quality. It starts with its Walkman. Sony provides Sony MH-EX300AP headset with XperiaZ. It offers amazing sound quality. There are a lot more features in this Phone. Before concluding let me say one more thing. If you want to watch a video captured using Xperia Z on a big screen, you can easily do it. If you have WiFi enabled TV you can share content through screen mirroring or DLNA. As an alternative you can also pair your Xperia Z android phone with your TV via an MHL Cable. Get the full user interface on your TV! Sony has introduced Xperia Z in India with a pricetag of Rs 38,990/-. It is worth to that.
Samsung has a big challenge ahead to make Galaxy S4 the # 1.