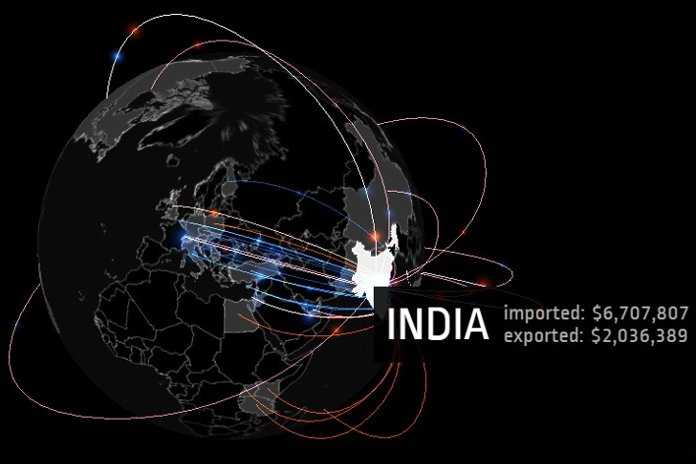 Do you know the status of arms and ammunition import and export that taken place in India in the last two decades. Google has released an interactive experimental channel providing Global import and export status of small arms and ammunition. You can not only see the arms and ammunition import and export in India, all the countries are covered.
It covers almost all the countries in the world. The data includes government authorized small arms trade during 1992-2010. You can see the status like arms import and export for civilian, military and ammunition import and export data on an interactive globe. It's a visual surprise.
Arms Trade Data Visualization Tool
Also there is a line graph showing the relative percentage changes in the arms and ammunition trade. Click the graph button on the bottom side (circle) to open and pick the year. Click on any year to see the status of that particular year. To view the country name connected with the arms deal just click the + button to zoom (on top right side).
Why it's interesting?
First of all this tool was produced by the folks at Google Creative Lab in collaboration with the Igarape Institute. You will surprise to see how the data was produced in WebGL interactive Globe. It's open source so others can use it to create similar complex data sets to life.
Here small arms means revolvers, assault rifles and light machine guns.