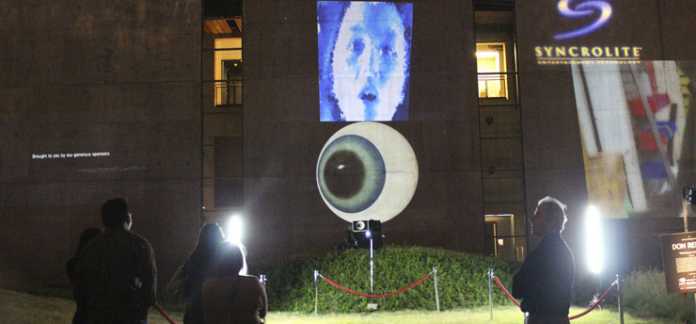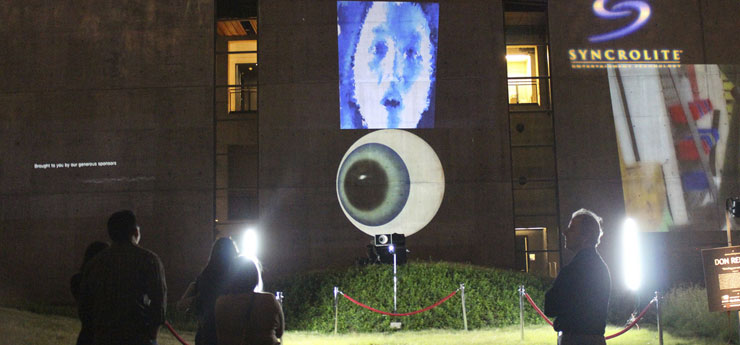 No password! Just smile to your webcam on the Windows Log in Screen. You will be quickly taken to the Windows desktop. Here is a quick tutorial in which we can learn how to set up facial recognition to your Windows Laptop to quickly log in to your system.
KeyLemon is a free software based on Biometric identification technology developed by KeyLemon S.A., a software company, in its name. The software is light weight and it's quite easy to set up facial recognition. Ready to install facial recognition feature to your Windows PC.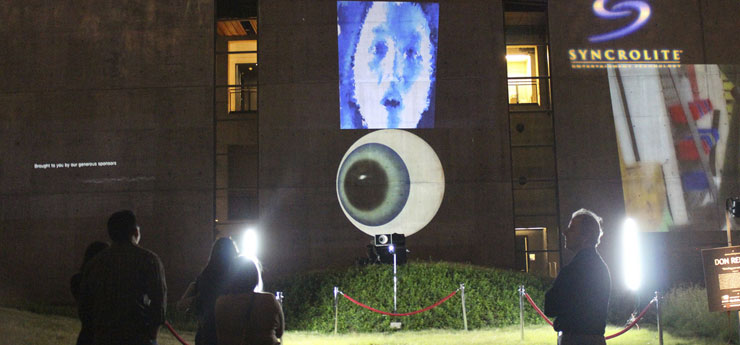 Steps:
Install KeyLemon. At the last stage of the installation, if you have not removed the tick mark against "Run KeyLemon and create my face model now" it will take you to the following screen.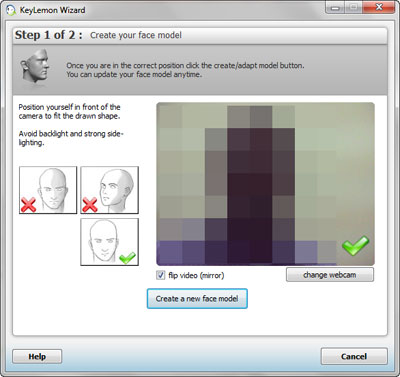 Otherwise you have to open the KeyLemon program and click the Profile>Create your Profile to get the above screen. Adjust your face and click "Create a new face model". On the next screen you can check your face model quality from the level meter. If you are satisfied click "Next Step".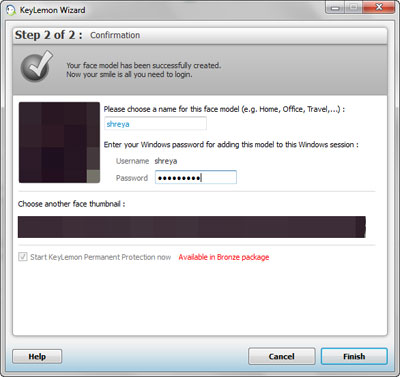 On the step 2 you will get a confirmation message saying "Your face model has been successfully created". Put your Windows password to assign this model to your Windows Start screen and click "Finish". You have completed all the steps required to set face unlock or facial recognition to Windows start screen. Simply quit the next main screen.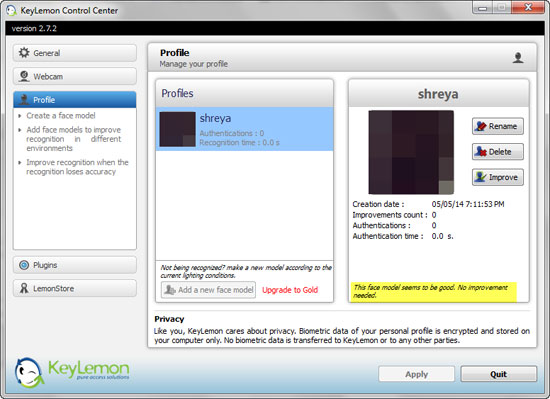 Restart your computer and see how easily you can log in to Windows using facial recognition.
Supporting Windows Versions : Windows XP SP2/SP3, Vista, Windows7, Windows 8 and Windows 8.1.
We tested KeyLemon on Windows 7.
Note: I am not recommending you to safe guard your computer using facial recognition as I never think facial recognition is foolproof whether it's on mobile or on computer.
Image Credit : Don Relyea