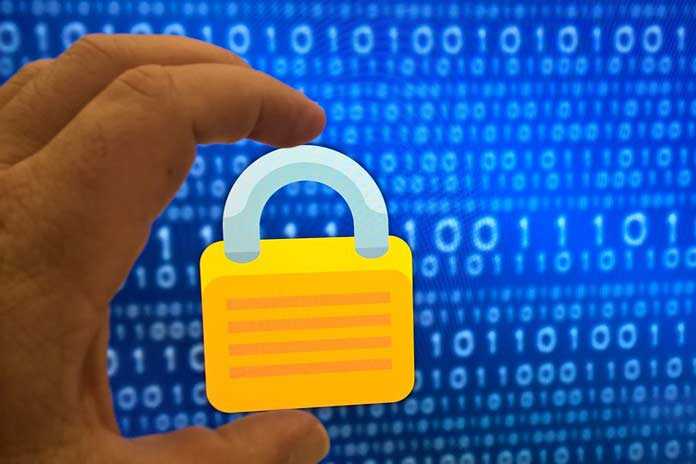 I wish to see an option to enable  auto delete chat messages or self destruct the sent messages on Facebook Messenger, Google Hangouts and also on WhatsApp – the three popular messenger services most of us use. But neither of them have such a feature at the time of writing this post. If it's there, it should be work like this.
How Self Destructive Chat Messages Should Work?
Either you send a message or receive a message, once read, instantly it should get disappeared. But an enable / disable option is also required for those who would like to keep the messages stored.
Then there arises one question. If one can enable auto delete messages, he could then only chat with friends who also have enabled the same. Sending a notification to the other party to enable the same can also solve the problem. But right now there is no such option available on the above three.
Self Destructive Chat Messages or Emails
Here comes self destructive message services handy. Here I'm introducing five services that offer users to send self destructive messages. There is also one new entrant to it. It's Pluto Mail which is currently in beta mode. It stand out from the rest as it has additional features like unsend a sent mail anytime before reading the mail, edit a sent mail and auto destruct the mail sent.
Below are the three best self destructive web based message services and two android chat applications for you readers to try.
One Time Readable Emails
1. OneShar.es Self Destructive Chat Messages or Emails
OneShar.es is a secure web based service that offers one time readable message links. Their service is considered highly secure as they encrypt your messages to ensure maximum protection. Create message link on OneShar.es and share it via Email, or messenger services. The person open the link can read the message. The next time the link won't work.
Using of OneShar.es, is pretty simple. Just enter their web site and click the "Create One Now" button. Enter your text and select the self destructive option. You can set expiry option there that vary from few hours to certain number of days.  Then click "Create Link". You will get the link instantly.
The web application of OneShar.es is free to use. No sign up required.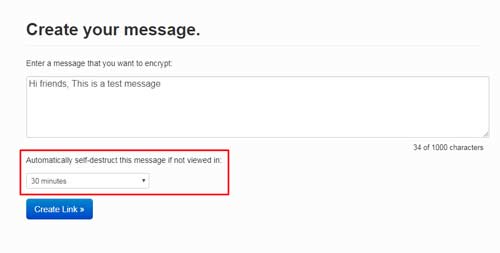 2. Pluto Mail

[Service No More Existing!]
Pluto Mail is a promising service that's going to revolutionize your messaging or use of Email. It's currently in beta as well as invite only mode. So you can't log in to their service right now. You can just join the wait list to enter later. You can use Pluto Mail to send mail using your existing email address on Gmail, Microsoft Outlook etc. That means any email client that supports sending email through an SMTP server. You have to configure your Email address to use the Pluto Mail features such as edit send mail, unsend send mail, edit content of send mail. The configuration of each supporting email client can be found here.
For example, we can consider Gmail. Go to Gmail and configure it. The link is provided above that can help you with the configuration. You can add a customized Send Pluto mail address link "YourUsername@sendpluto.com" on Gmail. So you will get an option on Gmail compose to choose senders Email address as the newly configured Pluto mail address. But the recipient will only see your Gmail address instead. The messages sent like this method can be edited from Pluto Mail web service. It's truly promising!
3. privnote Self Destructive Chat Messages or Emails
Privnote is similar to OneShar.es. It's self destructive after the first read. No auto expire time set available here. But it has an option to enable read notification. The privnote is also offers secure encryption to make your messages safer online.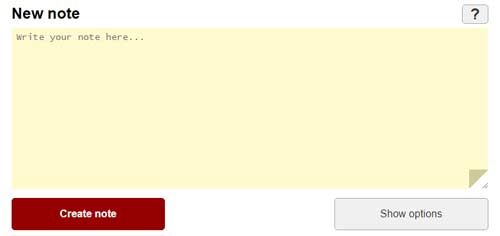 One Time Readable Messages App
4. Snap chat Self Destructive Chat Messages
The minus point of Facebook messenger is the plus point of Snap chat as it offers self destructive chat messaging in the form of snaps and videos on Android. Record a video, take a snap and add caption to it and send. Your friend read it and the message disappear for ever. No need to delete messages and worried about what you have sent earlier. Only a screenshot of your sent message can bother you.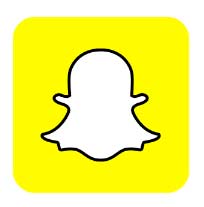 5. Confide Self Destructive Chat Messages
Compared to Snapchat, Confide is more useful if you are truly concerned about one time read self destructive message. Snapchat offers fun chatting while Confide focus on secure one time self destructive messaging on smartphone. On Snapchat the recipient has the freedom to take screenshot of the snap shared. On Confide, there is no such chance. It's screenshot protected. Also users need to swipe over the messages to reveal the content.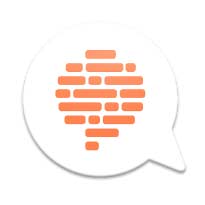 Once read, the messages got disappear forever. Confide sync with your phone book and that enables you to send confidential one time message to any phone number or email address from within Confide. Further the end-to-end encryption make Confide more secure.
Conclusion
The above are some of the best options to send and receive one time read messages. Try any of them when you want to share something confidential.