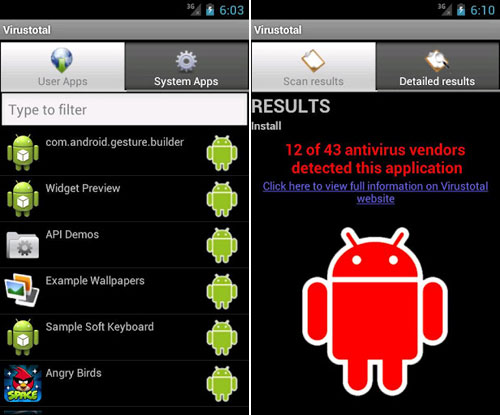 Scan Android Apps free with a free android app. Yup! Don't pay your hard earned money for buying crap antivirus apps.  Most of the high rated android antivirus apps are not good. No matter whether you use paid android antivirus app or free app you can't fully rule out the existence of malware on your phone.
Study conducted by AV-Test, an independent testing institute, proved that there are several free antivirus apps in the Google Play that don't even provide basic protection. But people tend to use such apps and the user base of these useless security apps are very high. The study is an eye-opener.
So what I'm trying to say is that even if you are using any antivirus apps you can't ensure the security of your android phone. So is there any alternative to android antivirus? Yep! try Virus Total. It helps you scan Android Apps free. In its true sense it's not an alternative antivirus app because it does not provide one basic feature of antivirus apps – real time protection. But still it's worth. How?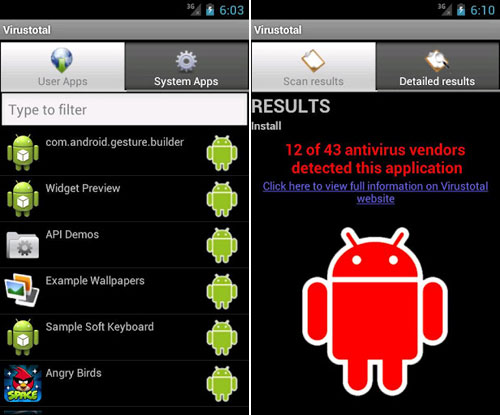 Install Virus Total android app on your phone. With this app on your phone you can test your installed antivirus apps with more than 40+ antivirus. It will inform you about existence of any malware (virus, trojans, worms) on your phone. It's from virustotal.com the popular online service where one can check suspicious files and URLs for infection.
Install this app and free scan your android apps for trace of malware. As it's not an alternative to Antivirus App try to use any competitive apps for real time protection.
Share the news.