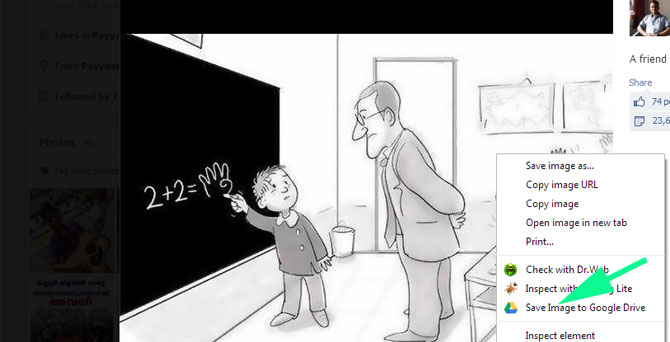 Learn how to save Facebook photos directly to Google Drive. Saving your Facebook photos to Google Drive brings lots of advantages. The good thing is that you can access the photos thus saved online or offline on your PC, Android or iPhone from anywhere. You just need the Google Drive app installed on your device for this. You can view the photos online and also enable offline view for selected one. Also there are the possibilities of editing your photos within Drive.
Some photos on the Facebook news feed may attract you. Save them directly to Google Drive. Also with this quick tip you can save any photos on the web to Google Drive. This works with Google Chrome as we use a Chrome extension from the Google Drive team for this.
You have to explore the possibilities of your web browser opens in front of you. There are many useful features your web browser brings that you may not know or use. Explore it. This quick tip helps you to save web content to cloud for later use or reference. To begin –
Donwoload Save to Google Drive (for Google Chrome)
Now sign in to your Facebook account. Open any photos you like. Right click to see an option "Save image to Google Drive". Click it. The photo will be instantly saved to your Google Drive account. Remember to keep signed in to Google Drive.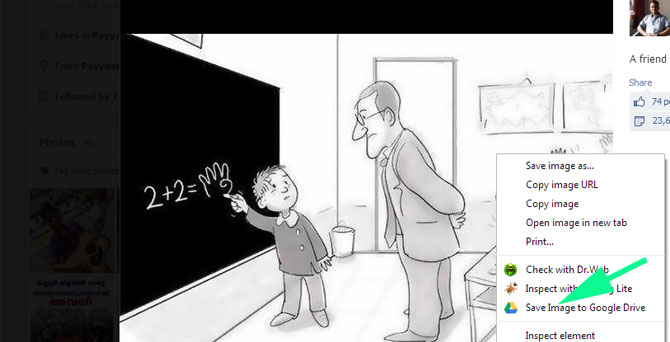 You learned how to save Facebook photos directly to the Google Drive. This tip is applicable to any photos you may see on the web. You can save any photos directly to Google Drive whether it is on –
WWF – the source of photos of rare species
National Geographic – Amazing photos from around the globe
Or on any web pages.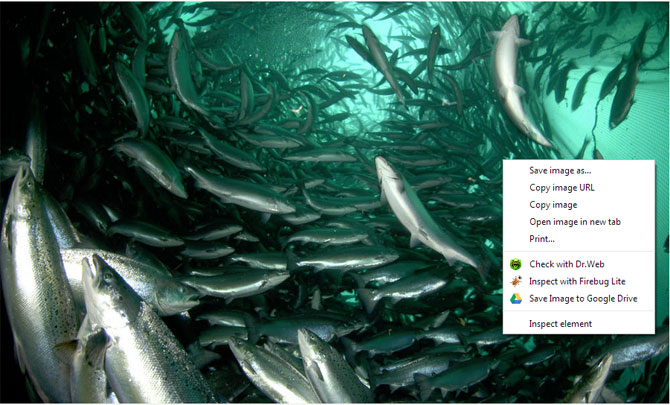 Save to Google Drive plugin is not limited to save images to Google Drive with right click. You can use this to take screenshots of webpages as images or Google Doc document. To do that –
Access the Google Drive plugin options. To get the options find the plugin icon at the right side of your Chrome address bar. Right click on it and select "Options". The "Save to Google Drive" plugin options will be opened in a new tab.
Now you can decide whether to take the screenshot of entire web page or the visible content. Normally the screenshot saves as images. If you want you can save the screenshot to Document format. To get this find the save option under "Save page as :" in "Options".
Once you have set, open any page and click on the extension icon that you can access from the right side of the address bar. Instantly it saves the screenshot to Google Drive to the selected format. From the extension "Option" you can also change the destination folder.
Hope you liked this cool extension. Save awesome photos on the web to Google Drive and use it as your computer or mobile wallpaper. Also save photos of your family or friends on Facebook to a separate folder in Google Drive to view later.