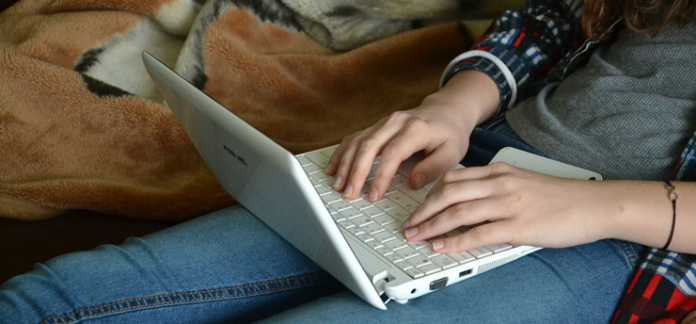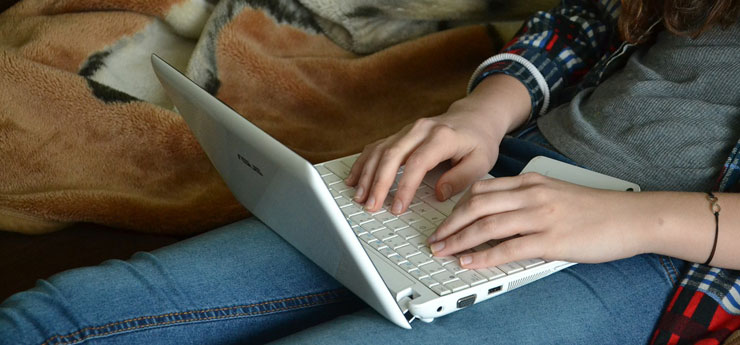 If you are finding for a solution to quickly share files between two remotely located PCs, don't think other than Ammyy. It's the best solution for free remote sharing though there are popular alternatives. Why? It has no installation required, there are some cool features and it's hassle free to use.
Distance is not a barrier in respect of getting help from your friend to solve a PC issue or sharing files between both of your computers. There are free programs available online. No matter you are in different part of the world, you can connect to your friend's computer. Make free PC to PC voice calls, transfer files between both PCs and solve an PC issue. Both of you can prove that "a friend in need is a friend indeed" 🙂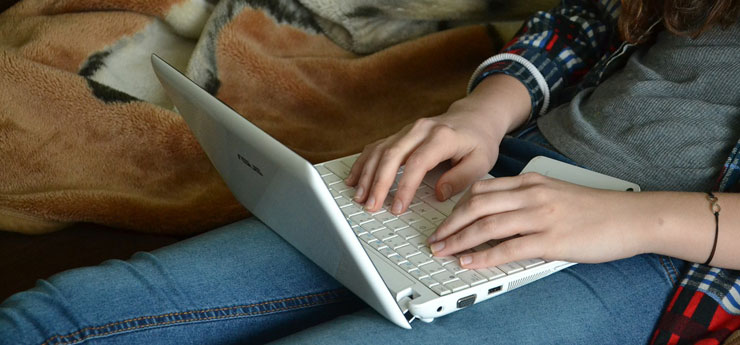 Why Ammyy is the Best Solution for Free Remote Sharing
Ammyy has lots of advantages. It is a tiny executable program. No installation required. Just run it and share your ID with the remote PC or get client ID to start a remote sharing session through which you can share files, resolve computer problems and chat using the voice call facility. All are simple and easy to use.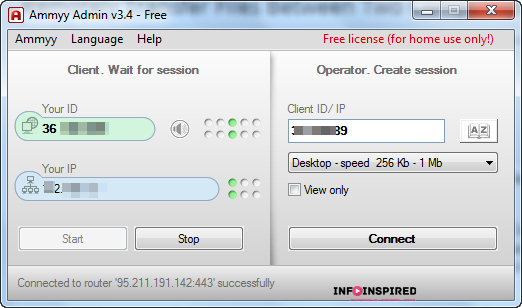 How to Use Ammyy Admin?
Here we can use the screenshot approach to learn the usage of Ammyy Admin. The below screenshot will give you the answer to your following queries. The screenshot is the one that we can see after connected to a remote computer.
How to Remotely Connect with a PC using Ammyy Admin?
How to Remotely Make PC to PC calls using Ammyy Admin?
How to Transfer Files Between Two Remote PCs?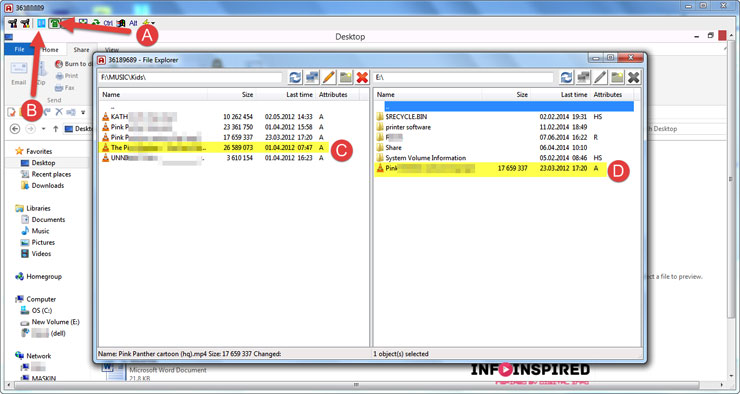 In the above;
A] Make Free Voice Calls.
B] File Manager to Transfer Files Between Remotely Connected PCs.
C] Files on Host Computer [File Manager Window]
D] Transferred File on Remote Computer [File Manager Window]
Tips in a nutshell.
Install Ammyy Admin from the below link, Connect using the ID, Click the Buttons as marked above to start file transfer, voice calls etc.
Download : Ammyy Admin [Free]
Warning : Only Connect with the Computers of the person whom you trust or know personally.