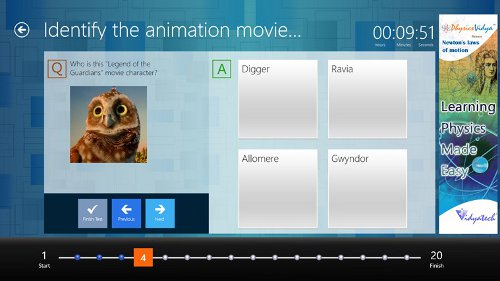 We can use a computer or Smartphone to learn lots of things if connected to the internet. Without a teacher we can learn lots of things if we use the modern technology in its right way. In this post we wish to introduce you a beautiful Windows 8 app for both kids and adults. It is about QuizMagic quiz app, an app that tests your knowledge in an interesting way.
Windows 8 laptops are common nowadays with different configurations. It is an awesome experience to use the stylish Windows 8 apps. Get ready for a quiz competition with the Quiz Magic windows 8 apps. The quiz Magic quiz app is suitable for kids, youngsters and adults. It has a wide variety of topics such as General Knowledge, Literature, Books, English, Mathematics, Science, Culture, History, Landmarks etc. to choose from.
Before installing this app you can get a quick idea about the content of this app by visiting their online quiz site http://www.quiz-magic.com. Why? Because QuizMagic Windows 8 app covers all the quizzes shared on their online site.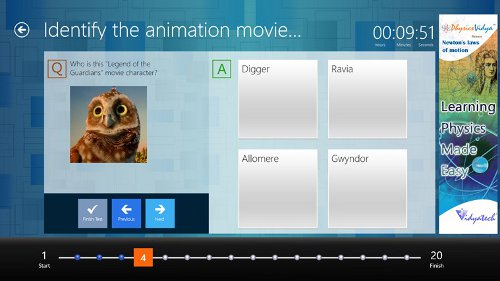 This app also offers some social integration. QuizMagic lets you post your quiz score on your Facebook wall. Try this beautiful app to learn in a fun way.
Download QuizMagic from Windows Store.