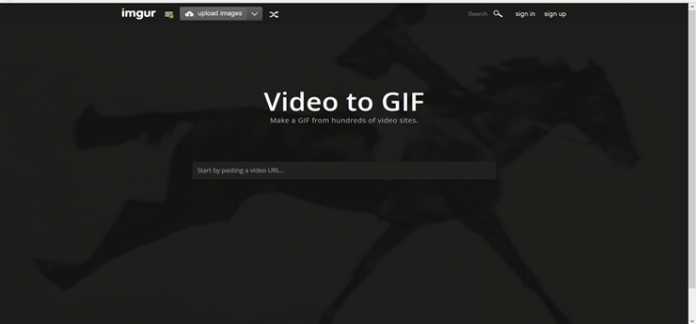 Earlier we have covered a complete tutorial to create animated GIFs from your videos offline using GIMP, the free photo editing software. Now here is the best way to create animated GIFs from online videos using video URLs from YouTube and similar video sharing sites. Imgur, the very popular online image hosting service has started a new service, create GIFs online. It's simple and the interface is attractive. Get ready to create animated GIFs from video URL.
If you are looking for an alternative way to create animated GIFs, I mean offline, follow the below link.
How to create animated GIFs offline on Your Windows PC
Steps to Create Animated GIFs from Video URL
Go to Imgur video to GIF convert page.
Get your video URL from YouTube or elsewhere on the web.
Drag and adjust the timing means adjust the start and end portion of the video. You are permitted 15 seconds length GIFs.
Click the create GIF button and voila!
You can now share your just created GIF image online. You will be provided with different links to share. There is an HTML code available for embed the GIF on blogs. If you are a blogger, you can use this code to post the GIF image on your blog. There is also one link given at the bottom of the page, which you can use to delete the GIF since the created GIF is hosted for free on Imgur. Copy and paste the link on a new tab to delete the created GIF.
For those who simply want to create and share GIFs online, Imgur GIF creation tool is a must try.