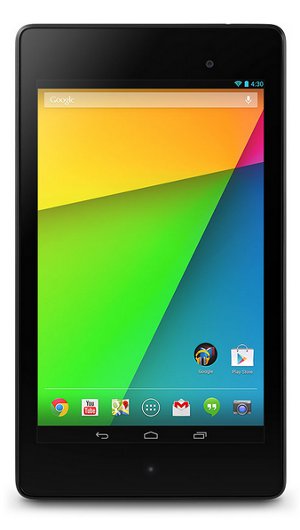 Google Nexus 7 won the heart of tablet aspirants in 2012. It conquered the growing Android tablet market ever since its release. So probably the success prompted Google to come up with another edition this year. The new 2013 edition of Nexus 7 is ready for shipping. It is powerful and stylish. Let us see what are the features that differentiate the all new Nexus 7 2013 edition from its predecessor.
Few words about the new Nexus 7
This beautiful 7″ tablet is made by ASUS for Google. Google boasts of having the sharpest 7″ screen on a tablet in Nexus 7. Further you can expect stock Android experience on Nexus 7. Google normally pushes Android software updates first to Nexus devices. Nexus 7 is coming with the latest Android Jelly Bean 4.3 Operating System.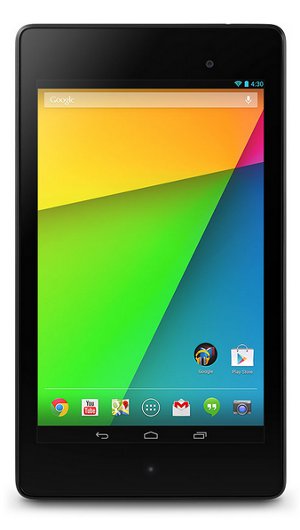 Main Difference between Nexus 7 2012 Edition and Nexus 7 2013 Edition
Size – Both edition is 7″
Resolution :
2012 edition : 800 x 1280 LCD IPS display (216ppi)
2013 edition : 1920 x 1200 LCD IPS panel (323 ppi)
Processor:
2012 edition : 1.2 GHz NVIDA Tegra 3 Processor
2013 edition : 1.5 GHz Qualcomm Snapdragon S4 Pro CPU
RAM
2012 edition : 1 GB
2013 edition : 2 GB
Rear Camera
2012 edition : No rear camera
2012 edition : 5MP
From this it is clear that the New Nexus 7 will be faster in performance with its powerful processor, RAM and latest new Jelly Bean 4.3 OS. To spice up your experience there is a new 5 MP camera on the rear. It's slimmer than the previous one. The all new 2013 model of Nexus 7 will be available in the US by July 30.