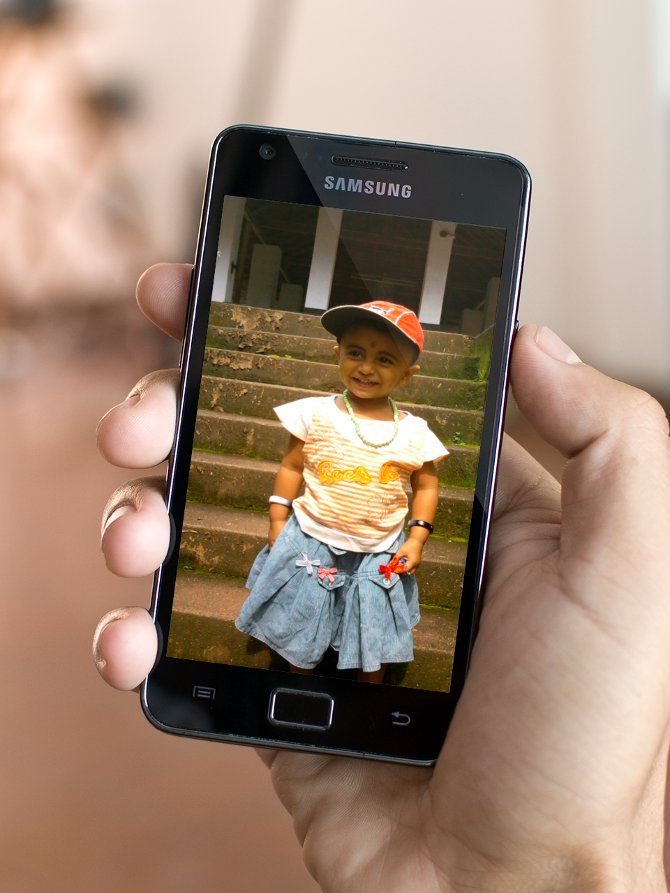 Here is the tips to put your photos inside frames of recent smartphones, tablets or laptops. Such modified photos look awesome and cool to share on Facebook like social networks. See the screenshot below where I have simply put one photo from my photo collection inside a Samsung mobile phone frame. The process is automatic. Just drag and drop your photo or copy paste your image URL.
I have gone thru' an article recently that details about beautiful screenshot making. It is useful for bloggers, especially for tech bloggers, to create their mobile phone tutorial screenshot. If you are a blogger and writing tutorials about smartphones or tablets then you can use the below tips for cool screenshot making purpose. Take a screenshot on your phone or tablet and simply put inside any suitable mobile phone or tablet frames. Else you can put any of your photos inside frames of smartphones, tablets or laptops in different style and position to simply make them different looking and sharing.
How to put your photos or mobile phone screenshot on to mobile phone covers.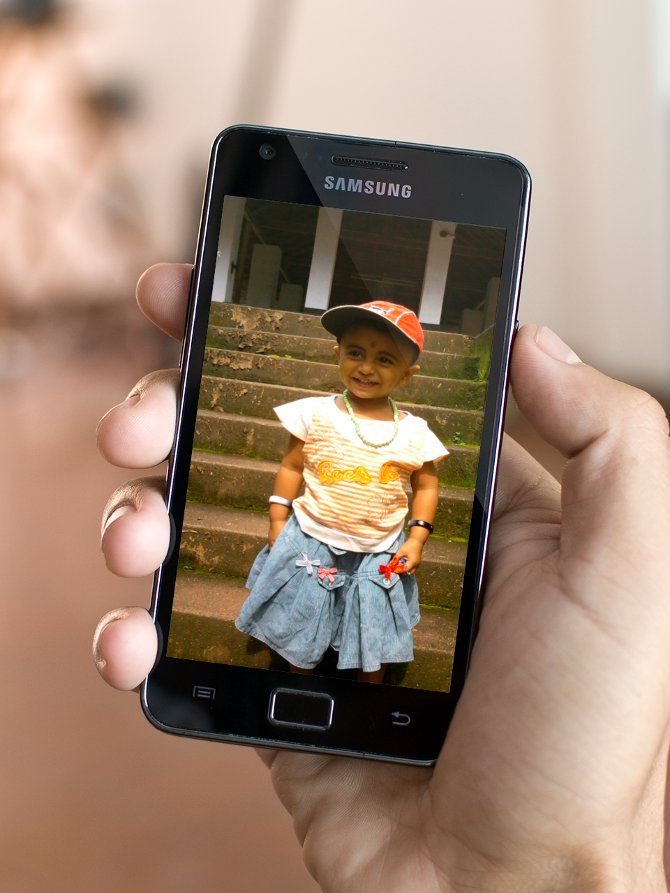 Open your favorite browser on your desktop and go to PlaceIt by Breezi.
Select any available smartphone, tablet or laptop frame there.
You can see the suggested resolution on the frame. Change your photo size to match that resolution for perfectly fit the image.
You can use Photoshop or GIMP or any other photo editing tools to re-size your photo.
I am using GIMP. So I will tell you how to re-size photos in GIMP. GIMP is a free photo editing tool similar to Photoshop and I like it.
How to re-size photos using GIMP
Open your photo to re-size on GIMP.
The Go to Image>Scale image…
Now you have to change the width or height of the photo. It depends which frame you select on "PlaceIt by Breezi" and also to your image size. If you are selecting a mobile phone frame, then the width of the frame is less, i.e. like 640x1136px. Normally your photo size may be like 2048x1538px. Here the height is less. So you have to change the height to 1136px by going to Image>Scale image.
Now go to Image>Canvas size. Just click on the small chain icon adjoining the canvas size. Then put 640 in width and click "Resize". You can see the preview of the image. Drag the image left or right to perfectly fit in the canvas size and click "Resize".
Now save the photos using the Save for web option in GIMP.
Upload Photo
You are ready! Now go to the web to our dedicated frame site above.
Click " Upload Image" button on the site. Select the re-sized photo from your stored location on your computer. Rest the site will do.
After processing, you can share the photos to social networks, blogs etc. by copying the URL from "Share this" or right click and save the image to your computer.