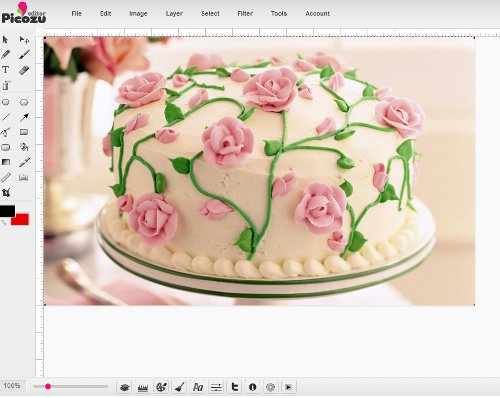 Picozu is a powerful online photo editor with lots of paint tools and beautiful filter effects. It not only meets your photo editing quench but also lets you draw stunning drawings. It is a photo editor, having similar features that you can see on MS Paint or PhotoShop.
How to Quickly Enhance Your Photos Using Picozu
Camera use is now common with the arrival of Smartphones with powerful cameras. We can apply photo filters using photo editing apps installed on our phone. But if we want to see the photos in full glow in full size, we need to open it on our computer. You can edit your photos quickly if you have photo editing software installed on your computer. If you don't have powerful offline photo editors, you can edit the photos simply online.
No need to learn photoshop to apply some awesome filters to your photos and do some touch up. You can edit your photos without any photo editing knowledge online and make your photos stunning. Picozu is a simple and elegant online photo editing tool with lots of functions and looks similar to MS Paint as well as PhotoShop. We can learn tips to quickly enhance your photos using Picozu.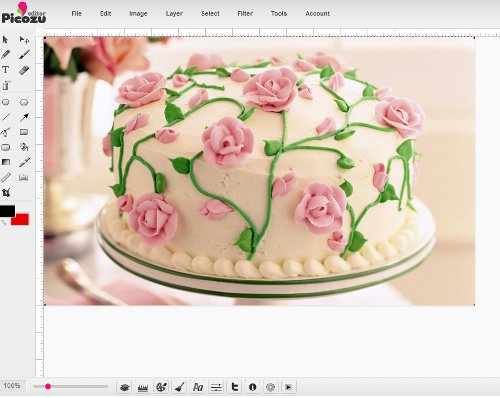 Steps:
Open

Picozu

on your HTML 5 capable browser like latest Chrome, Firefox, Opera or IE9.
On the welcome screen pick Create a New Image. Close the small window that appears.
On the File menu Open Image and click Upload. You can also pick your

facebook

 photos to edit it online. To do that click the selector before clicking upload. You can see options like using your webcam,

facebook

 etc.

there

.
Choose the image that you want to edit it online from your computer
On the Image click Adjustment to change brightness, contrast, hue etc.
On the Image click Resize to change the image size, if you want.
Go to the Filter menu and apply any filter of your choice. I prefer you to try Retro Effects.
Now you can save your edited photo on to your computer or

facebook

, DropBox like other available options.
If anywhere anything went wrong, don't forget to use the most useful shortcut Ctrl+Z that is Edit->Undo.
Edit your facebook photos online and save it back to facebook or DropBox. Picozu has lots of other features like layers, selection tools, pattern generator etc.
Anyone can simply edit their photos online with this free online photo editor.