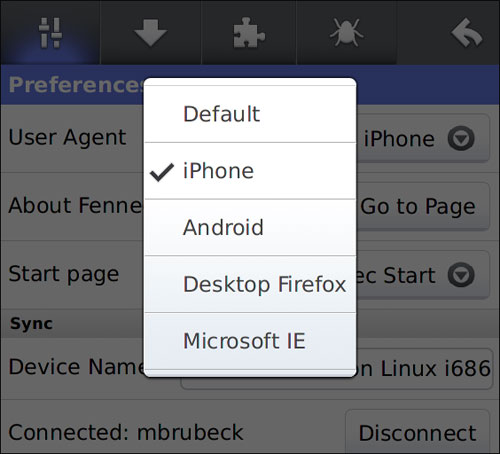 Just like the desktop version, Firefox has add-on support in the Android version of their browser too. So you can customise your Firefox Android browser to enhance its functionality greatly. In this post (quick tips) we discuss about how to view mobile or desktop versions of web sites on your favourite Firefox browser for Android.
Sometimes you may get annoyed with the mobile or simple versions of websites being opened in your browser forcefully. So to overcome this Firefox users (Android) can use an add-on called Phony. With this extension installed, you can view mobile or desktop versions of websites on your android phone quickly.
How Phony Lets You View Mobile or Desktop Version of Web Sites
on

Firefox for Android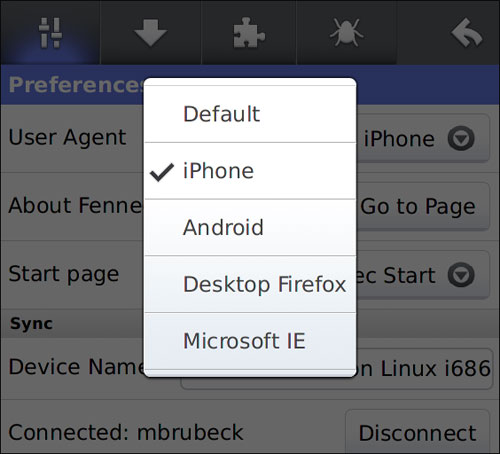 Phony adds a user-agent switcher to the Firefox menu. Press the menu button on your phone and then choose "Phony" to select a user-agent. So you can view desktop or mobile sites by masquerading as an iPhone, Android, or desktop browser.
How to get Firefox Mobile Add-ons
It's just simple. Go directly to https://addons.mozilla.org/android/
Share this news if you like Firefox for Android and also Phony. Also don't forget to navigate through our top categories on the menu bar for awesome how to guides and helpful tips.