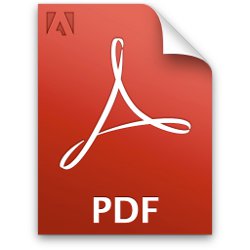 Do you ever wanted to highlight PDF files before sending it as email attachment? May be you are because we use PDF files most commonly for electronic file exchange. If you are an office working person, at some point of time in your official life, you may be required to edit PDF files. Highlight text on PDF files and add text on them are most wanted PDF editing features.If you can do it online or offline you can save your time. Otherwise you need to take print out of the file, highlight the text then scan it again as PDF file. Here is the online solution to edit PDF files for free!
We can highlight, add text, comment, or even draw something on PDF files online. Find below two awesome online tools that give you the comfort of PDF file editing online.
Fill PDF File Forms Online
You can use any of the below tools to fill forms in PDF files online. Use the add text feature on the tools for this. With this feature you can add text to anywhere on the form. Upload the PDF files on to the site mentioned below. Once you have done your PDF file editing online, download the file or share.
Pdfzen and Crocodoc are the best two online sources for free PDF file editing. The below tools have all the above mentioned features. Upload the files on to any of these sites and edit your PDF files. After editing you can download the files.
pdfzen
I tested both these tools and find both of them are very useful. Try these sites for your PDF file editing needs.