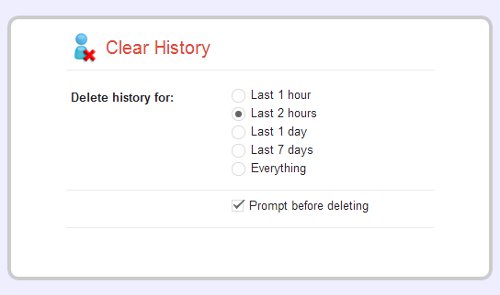 We have already shared shortcut key to remove browsing history. It's Ctrl+Shift+Delete. But some times you want to keep old browsing history and remove the recent history only. If you use someone else's computer to browse, you may need to delete the recent browsing history. You can one by one erase the history or use the above shortcut key to completely erase the browsing data. I will share the tips to erase browsing history on different ways on Chrome. You can partly or completely erase browsing history on Chrome. See the easiest methods below.
Option: 1
Use shortcut key Ctrl+H to access your browsing data on Chrome.
Now you can see all the browsing data and delete the visited sites' history one by one.
Option: 2
Install a Chrome extension called Clear History. It's from Google.
It's the quickest way to delete browsing history partly on Chrome. Use this extension to partly remove browsing history at a click.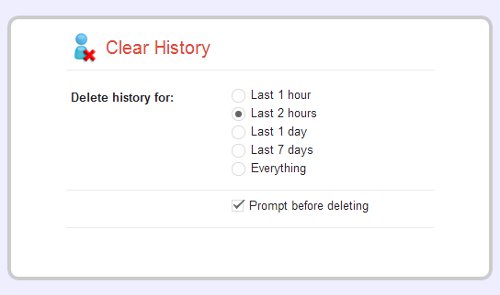 After installation right click on the extension icon to access settings and set it as per your requirement. Next time when you want to delete history on Chrome just click on the extension.
Option: 3
Ctrl+Shift+Delete keyboard shortcut.
It is the popular way to delete the entire browsing history. You can also use this to partly delete your browsing data.
I prefer the second option to quickly delete browsing data on Chrome.