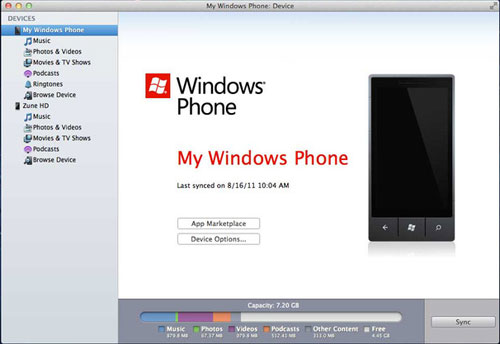 Want to connect your Windows Phone to your Mac computer for update your Phone OS or Sync data between the device. Use Windows Phone 7 Connector from Microsoft Corporation. This is the official official Microsoft app for people who are using both Windows Phone 7 mobile and a Mac Computer. Also the app is compatible with Zune HD.
If you have a Windows phone with a better camera like Nokia Lumia 800 you may probably captured lots of photos with your phone. When you want to sync such media files with your Mac computer to watch it in a big screen this WP7 App Connector comes in handy. It comes with user friendly interface so simple to use. The latest version of this Microsoft app for Mac is ver. 2.02.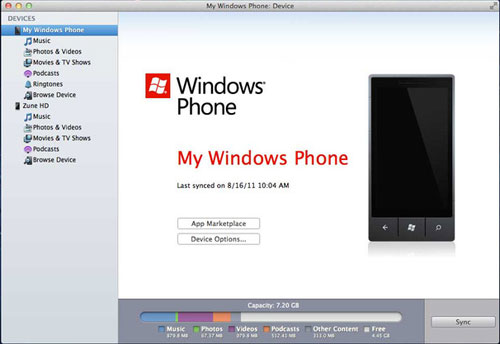 Purpose of Windows Phone 7 Connector
The core purpose of this Windows Phone to Mac connecting app is to sync media files between device. Other than this you can download and install operating system updates for your Windows Phone. For full features and free download visit the Mac App Store below.
Link to Download  Windows Phone 7 Connector
Find the link to official page to download the Windows Phone 7 Connector. It's a must to have app for those who are having a Windows Phone and Mac Computer.
Download Windows Phone 7 Connector