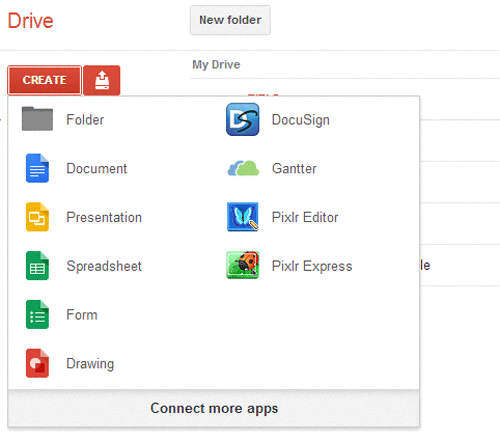 It's a good news for both third party app developers for Google Drive and its users. Google Drive today brought an important update. Now users can access their installed third party apps on Google Drive directly from "Create". Earlier under "Create" there were only Google's own integrated apps like Spreadsheet, Presentation, Document, Form etc. Now users can see their installed third party apps too here.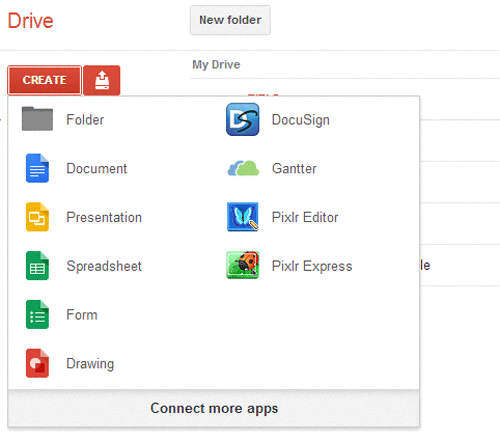 How to Get Third Party Apps for Google Drive?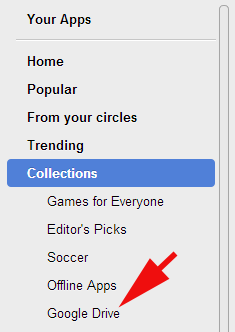 For that you need the Chrome Browser. Then from the Chrome web store you can install apps for Google Drive. You can find it under Collections. Refer screenshot above. After installation of the app there is no browser restriction to use the drive apps. From any browser you can access installed drive apps by signing in to Google Drive.
I have installed few third party apps on my Drive for photo editing. You can see all of them on the first screenshot. Do you like Google Drive. And if your answer is yes, just try some apps. I am sure that you will like Google Drive more.