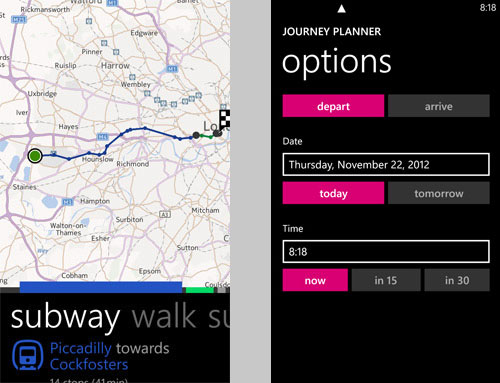 Nokia Transport is a travelling assistant app from Nokia for Windows Phone 7, Windows Phone 8 and Symbian devices. If you are living in a small city where the routes are familiar to you and haven't much traffic problems, then you can opt out of using location apps like these. But in crowded cities with a number of roads and travelling guidelines set, you must want apps like Nokia Transport aka Nokia Transit to ease your travelling. In big cities it would not be possible for you to remember public transportation timings. Use Nokia Tranport on your Lumia Windows Phone which lets you catch public transports like buses and trains to your destination very easily that also timely.
Update: Content No more valid!
The Nokia Transport app enables you to plan your travel. The Nokia Transport service available in more than 550 cities worldwide. The recent update of the app for Lumia Windows Phone 8 makes it more useful. If you own a Nokia Lumia Windows Phone 8 get the latest updated version of Nokia Transport form Windows Phone Market Place.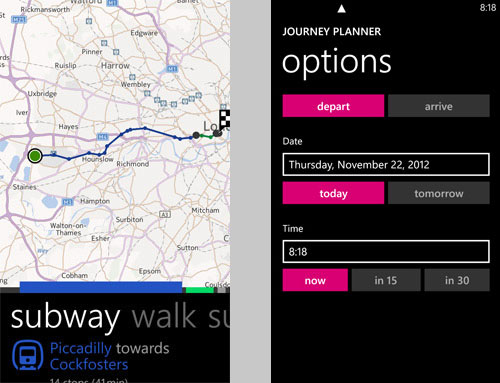 New Features Nokia Introduced in It's Transport App for Windows Phone 8:
The most obvious update to Nokia Transport is the improved interface – we believe it's going to be even easier and more intuitive to use. We've introduced a new segment map that provides a detailed map view for each part of your route. Just tap or swipe a specific segment of your journey to open a map and a detail view that lets you easily see where you are and where you need to be. Another tap or swipe collapses the view.
The same new features are now available in Nokia Transport for Windows 7 Beta. The beta can be downloaded from here.