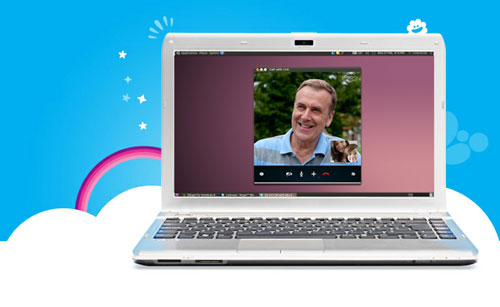 Looking for free video calling app for Linux? Here is a good news for all Linux users. The new version of Skype 4.0 is just out. The all new Skype 4.0 for Linux brings lots of improvements. The main features in this release is the new conversation window that lets you manage all your recent conversations in one place instead of multiple conversations windows and a brand new call view for quicker calls. Skype 4.0 code named as Four Rooms for Improvement has loads of other improvements. It includes improved chat synchronization, new presence and emoticon icons etc.
As you may already know you can make free international calls using Skype 4.0 on Linux as well as on other platforms using Skype Apps. Skype to Skype calls are always free and you can even make conference calls using Skype for free. Call forwarding, send video clips or photos, and screen sharing are some of the awesome features of Skype.
The latest version of Skype for Linux makes it closer to other desktop client of Skype. Install this free video calling app today and call your friends on Skype for free, no matter where they are.