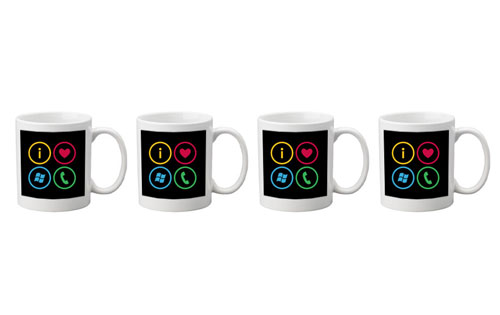 What about buying T-shirts, Kids T-shirts, Hoodie, Infant body suit, Mug, Drinking glass etc. with  "I Heart Windows Phone" logo on them? For Windows Phone fans here is the happy news. Microsoft has just opened a Cafe Press Windows Phone Gear Store. The Store, http://www.cafepress.com/windowsphone, is currently at development stage. But still have some cool items for fans to order.
Now available items, other than the above listed, are large thermos bottle, sticker, Tote bag, drinking glass, Sigg water bottle etc. Check the price and items and show your love to Windows Phone.
In a blog post Microsoft announced that they would continue to add new products and designs over time to the Windows Phone Gear Store.
Microsoft claims that all the products available in the Windows Phone Gear Store are charged at base cost only.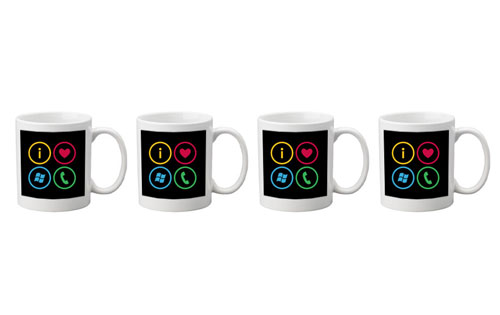 Update on 11.08.2017: It's long back we posted this article about Cafe Press Windows Phone Gear Store. But when we checked the store now it's still working with some cool but limited products. Anyhow Windows Phone is declining its market share and almost dead. Still you are interested and a Windows Phone fan check the Windows Phone Gear Store to pick some moderate rated products.