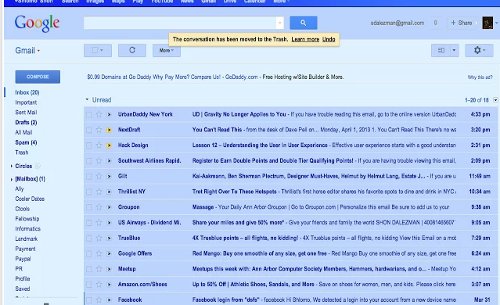 On April Fool's Day, Google introduced a new feature (just announced) called Gmail Blue. It's nothing but dressing up Gmail with a new color. From top to bottom a stylish blue look inspired from nature. A feature that Google took 6 years to make accomplish. They have introduced a video of the same also. But Gmail is still in its same monochromatic interface. The April Fool's Day prank was for unsuspected users. Every year on April Fool's Day Google come up with such 'revolutionary' things. But this time a Google Chrome app developer has reacted a Google Chrome Plugin to make your Gmail Blue in reality.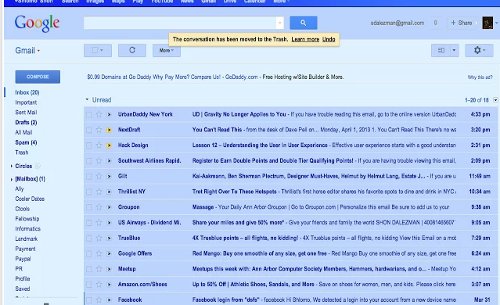 The plugin called Gmail Blue is for making your Gmail in Blue color as Google demonstrated in the video. The interesting thing is that this extension got good response from Gmail users. If you are a Google Chrome user you can install it from Here.
I am sure that the next time Google will take care while coming up with such April Fool's Day Pranks (kidding).
Do you like this Gmail Blue feature. Like to hear from you.