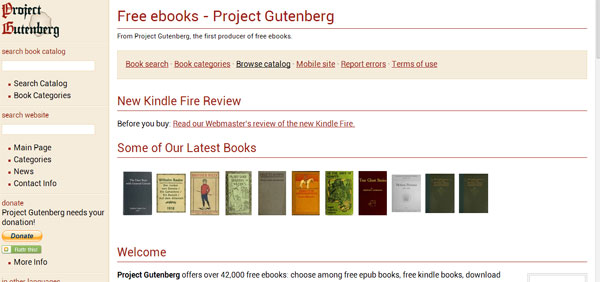 We are living in an era where the importance of digital media can't be underestimated. This is the era where printed books replaced by digital eBooks. Printed books are still out there in the bookstores. But these books are costly. Even though I personally like printed books. It has the aura that takes the reader closer to the subject. The digital eBooks have lots of advantages over its counterpart. The main advantages of eBooks – They are cost effective, easy to handle, supports night reading etc. If you love free eBooks then you are in the right place. We are introducing five of the top websites which offer free eBooks for download / read.

List of Top Websites Which Offer

Free eBooks
This website records more than 4 million downloads monthly. If you check the list of free eBooks that got downloaded in the last week, you can see the amazing name of classics in the download.
Classics like Dracula from Bram Stacker, Alice's Adventurers in Wonderland by Lewis Carrol like lots of classics are there ready for download. The option to send the downloads directly to Google Drive and DropBox are other features of this site.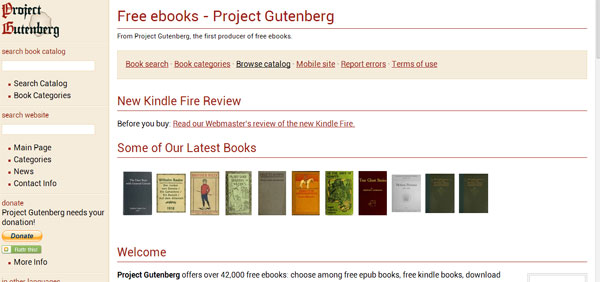 2. Google Books
Google has a dedicated service for book lovers. Find, preview and read great Ebooks for free. The powerful Google Book search lets book lovers to unearth new as well as older titles for free. Google Books can be counted one among the top websites which offer free eBooks.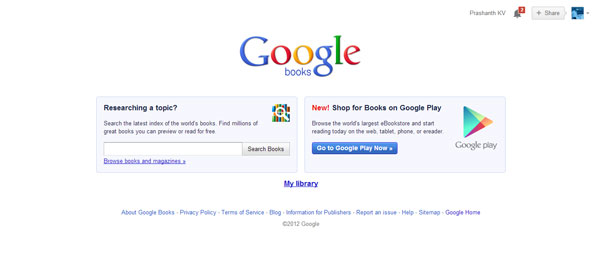 3. Bookboon.com
It's a house of textbooks for students. Save lots of money by downloading eBooks of your subject. From accounting to robotic engineering, this free eBook site is definitely a place for student to harvest.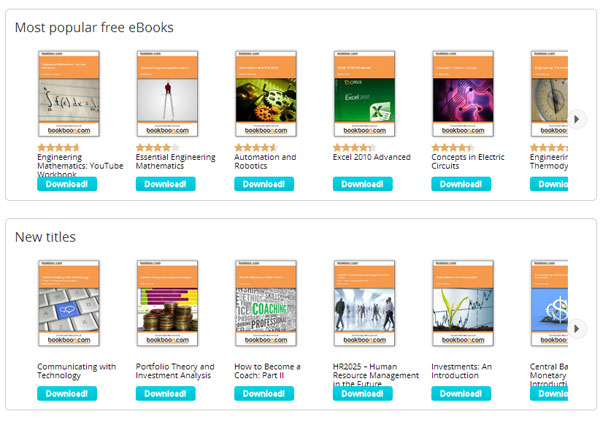 In this website for free eBooks you can find eBooks of a wide variety of subjects. The category varies from fiction, non-fiction, academic and textbooks. Never miss this site if you like eBooks.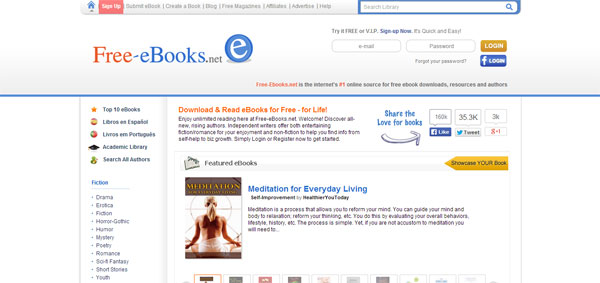 Another ebook lovers paradise. Free ebooks of many categories are available here for free to download and read. Another top website which offer free eBooks.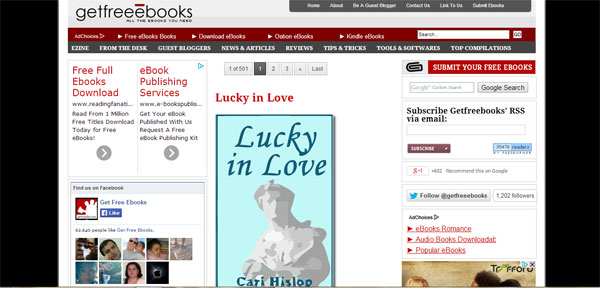 The above five websites are the must to check if you love eBooks. I am sure that you will find some great eBooks for reading. Name your favourite eBooks in the comments. Enjoy!