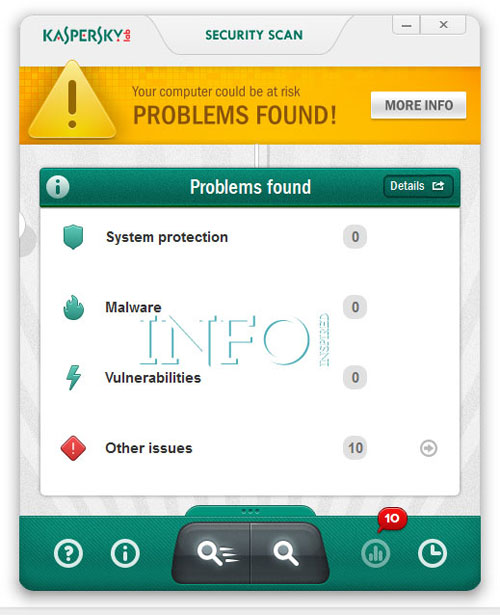 Kaspersky Lab has released a full version free security software for Windows XP, Vista and Windows 7 users. This new free Kaspersky Lab Security Software is named Kaspersky Security Scan or KSS. It can detect viruses, Trojan programs, worms and other malicious objects on an infected PC. It's not a removal tool. Use it only for detect latest threats.
Update: Support extended to all latest versions of Windows including Windows 10!
Kaspersky provides the same database which they have used in their commercial version of security products in KSS also. It makes Kaspesky Security Scan a complete version free security solution. It's not a trial version. The only disadvantage is it only detects threats, can't remove. Still it's relevant as it can be used with your existing third party antivirus software on your PC as a second opinion.
One of the main features of Kaspersky's this full version free security software is that it doesn't conflict with your existing antivirus software on your PC. So it ensurers added protection to your PC when using together with an existing AV.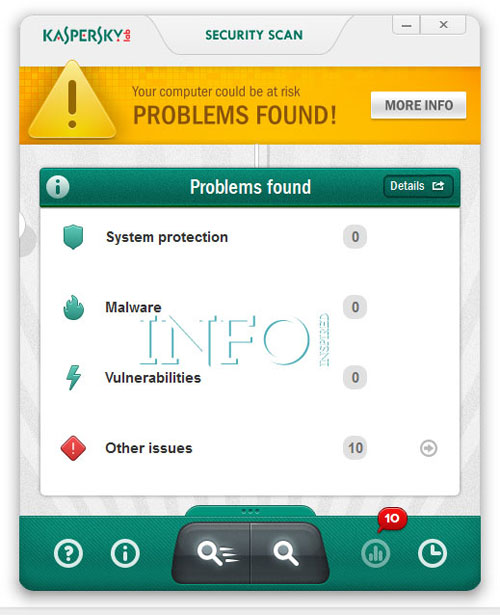 In a nutshell, the main attraction of Kaspersky Security Scan is that it's free to download and use. It takes only few minutes to download (46MB). KSS provides complete security status of your PC. Kaspersky Security Scan comes with three layer of protection : checks for up-to-date antivirus protection and an active firewall on your PC, then it uses traditional analysis and 'cloud technologies to scan, additional layer of checks for vulnerabilities and non-malware security issues. Thus finally it provides a complete security status of your PC. Act upon it.
Link : Download Kaspersky Security Scan