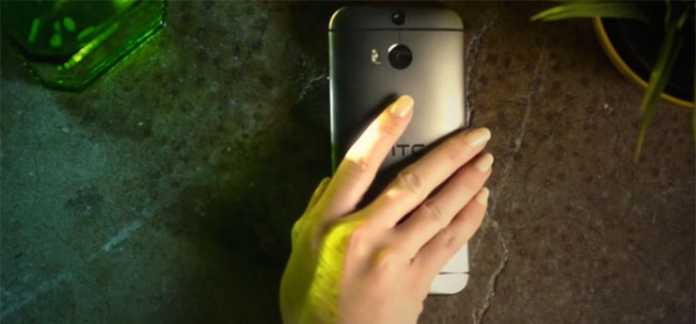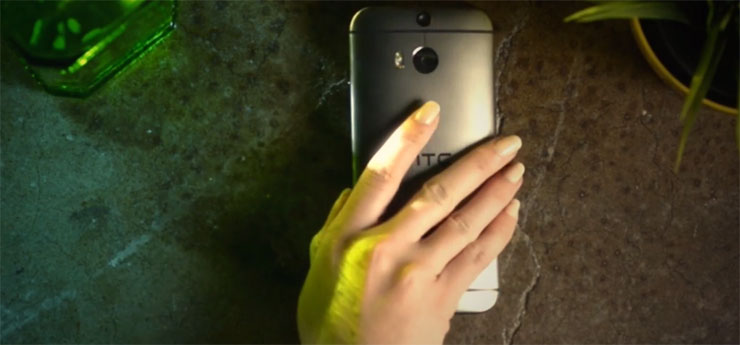 HTC One, released by HTC in 2013 is one of the best Android Phone in the market, though it was not a big commercial success. Its design and camera got a much appraisal from the tech world. But even then, iPhone was there to compete with it in design front. Now things have changed! HTC released its 2014 model of HTC One, its sibling called HTC One M8. Truly speaking, HTC One M8 is the best Smartphone we have ever seen. It looks better than any Smartphone now in the race no matter whether it's iOS, Android, Blackberry or Windows Phone.
HTC One M8 is equally powerful and have some unique features. HTC One is not the end of the road for HTC. They proved that they have lots more in their armory to surprise the Smartphone world. HTC recently announced HTC One M8 and the videos featuring its went viral on YouTube like the water test, scratch test, hammer test etc. No doubt HTC One M8 is the best Android phone in the market not only with its aesthetic looks, but also with its powerful hardware and brushed up HTC Sense 6 interfaces.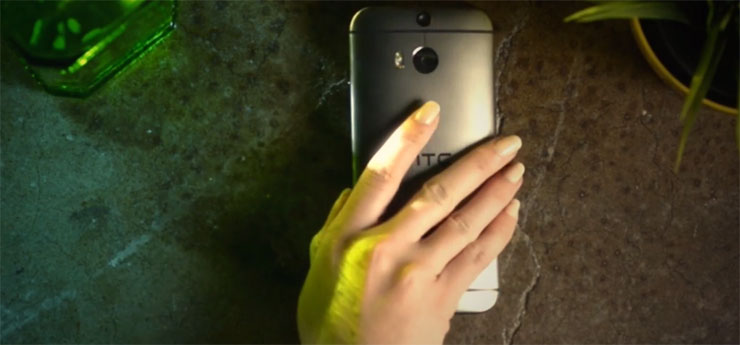 Unlike its sibling, HTC One M8 comes with more rounded edges that not only enhances the beauty of the phone but also provides better handling while in use. The unibody aluminum makes this phone more elegant. The top edge of the phone, an infrared sensor, is the only part of the phone that isn't metal which lets the device to be used as a TV remote control.
HTC One M8 inherits the two front panel speakers from its predecessor, but bigger screen size is a difference. HTC One M8 has a bigger full HD super sharp screen of 5″. Some of the unique features of HTC One M8 include the new Sense 6 user interface, the dual camera set up and of course the retouched Blink Feed content aggregator on the HTC One M8's home screen.
HTC One M8 comes with a dual camera in its rear to capture extra depth images. Your phone can understand objects near and far from you and allows you to edit photos taken with this camera on your phone gallery "Effects". HTC BoomSound is now more improvised and provides better sound that a phone can ever produce.
If you don't consider the design beauty of HTC One M8, surely Google Nexus 5 is the best bet as per our experience. Of course, there are Samsung Galaxy S5 and Xperia Z2 in the race. But Nexus 5 can simply beat others with its price tag and features.
HTC One is a great phone from HTC. But they can't make it a bigger success in the market. But as per the current news and great support from the tech world, it seems that HTC One M8 will lead the Smartphone race in 2014. All praises go to the design engineers' of HTC, without them the product could not gain this much attention.
HTC One M8 Specifications
Size

146.36 x 70.6 x 9.35 mm

Weight

160 g

CPU

Qualcomm® Snapdragon™ 801, quad-core CPUs

Platform Android

Android™ with HTC Sense™

HTC BlinkFeed™

Memory

16GB/32GB, Expansion card slot supports microSD™ memory card for up to 128GB additional storage

Display

5.0

inch

, Full HD 1080p

Sensors

Accelerometer

Proximity

sensorAmbient

light

sensorGyro

sensorBarometer

sensor

SIM Card Type

Nano SIM

Camera

Duo

camera

Primary

camera: HTC UltraPixel™ camera

,

BSI sensor, pixel size 2.0 um, sensor size 1/3", f/2.0, 28mm

lensHTC

ImageChip

2. 1080p Full HD video recording with HDR

videoSecondary

camera: capture depth information

Sound Enhancement

HTC BoomSound™

Dual frontal stereo speakers with built-in

amplifiersSense

Voice

Front camera

5MP, BSI sensor, wide angle lens.

with

HDR capability, 1080p Full HD video

recording

Gallery

with UFocus™, Dimension Plus™, Seasons, Foregrounder, Image match
Credit : HTC