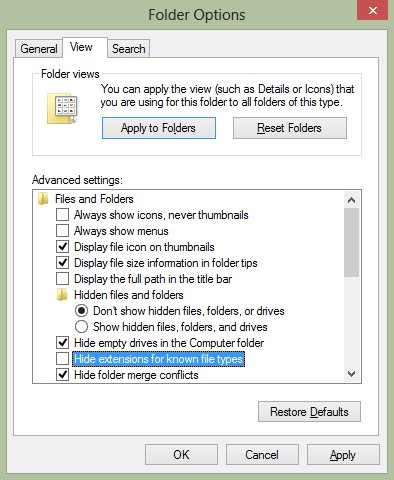 Check your computer desktop. I know it is filled with lots of files. If not just open a word document and save it to the desktop. Check the file name. If you have not named the file it will show either as Document1.doc or just Document1. In the former, the file name is with file extension and the latter with hidden file extension.
Hidden file extensions may cause harm to your computer rarely. Evil people can cheat you with a file name Document1.doc where [dot]doc is merely the part of file name not an extension. The extension is hidden and may be [dot]exe file that may harm your computer.
How to Make File Extensions Hidden or Visible
For this you have to access "Folder Options" from Control Panel. This depends which version of Windows you are having. You can see how to access folder options on Windows XP, Windows 7 and Windows 8 from here.
Go to the view tab and remove the tick mark against "hide extensions for known file types"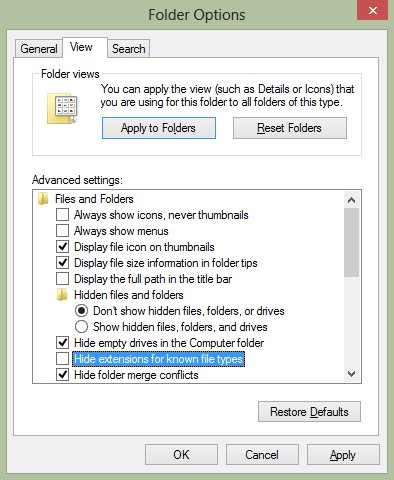 Done!
After that Windows will show file extensions with all the file names. But remember! When you rename any file keep the file extension as it is. Otherwise your file will become unusable.