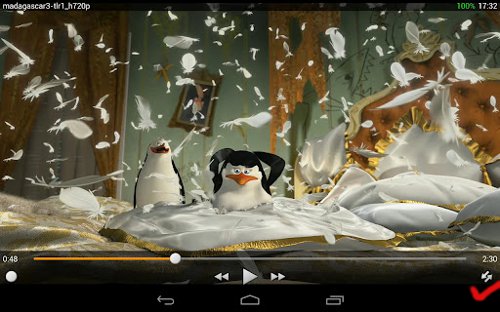 Actually this is a helpful tip for android beginners. Watching videos on Android smartphone is so awesome if you use the best video player. You can play videos on android in full screen mode just like you are watching videos on your android. So choosing a video player is important. I suggest VLC on android as it is my favorite desktop media player. You can download and install VLC for android from the Google Play for free. It plays many video formats. No need to convert the video to play it on your android.
How to Run Full Screen Videos on Android
Run the VLC player on your android.
Find the Video file to play from the stored location. Possibly you have stored it on the SD Card. Tap on sdcard and select the video from the sub folders.
When your video is playing you can see a small button on the bottom right side of VLC for Android. It's marked on the below screen shot.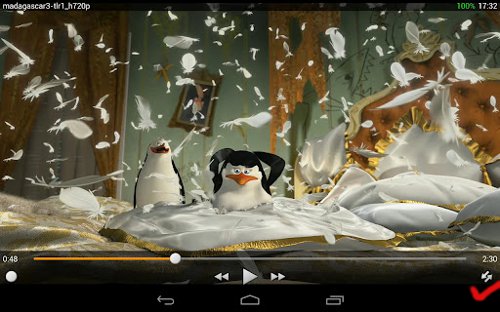 Tap on the small button on the bottom to run or watch the video in full screen or in different aspect ratio.
It's just that simple.
VLC is currently in beta stage. So there may be some bugs. Other wise VLC is the perfect android media player. This android media player plays videos and other music files just like its desktop counterpart. Also this version is for devices with an ARMv7 CPU or a x86 CPU.
Hope you enjoyed VLC on android to play full screen videos.