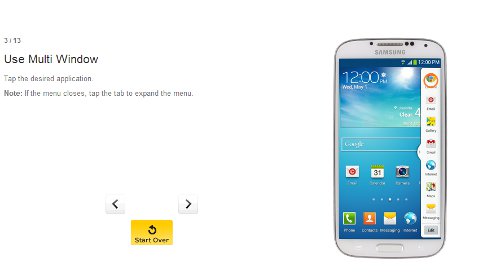 You can run two apps on the same screen on android the same time. If you have a Windows 8 laptop you may be used to this feature. In Windows 8 you can watch video at one part of the screen while browsing on the other side. Means you can swap apps on both side of the screen and enjoy two apps running same time. It needs compatible screen size. Similarly android has the multi window feature. I have already written a tutorial about multi window, i.e. how to enable multi window on Samsung Galaxy Grand. Android multi window feature is actually for bigger screen android smartphones. So you can use this feature on the new Samsung Galaxy S4 also. In this tutorial let us see how to use multi windows feature on the Galaxy S4. Before that read our earlier article about this feature on Samsung Galaxy Grand.
What is Multi Window Feature and How to Activate it on Samsung Galaxy Grand GT-I9082
Hope you have already gone through the above tutorial. Now on Galaxy S4 too you can run two apps on the same screen, same time. There is a virtual tutorial for Android for Galaxy S4 users to learn the multi window use.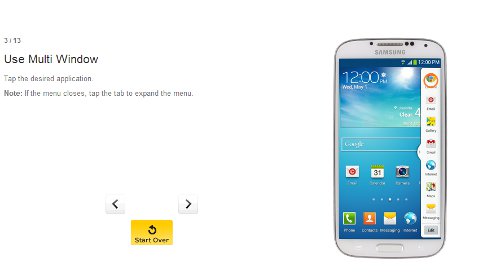 Follow the virtual tutorial here. It's provided by Sprint.
If you tested this feature on your Galaxy S4 please share how it feels.