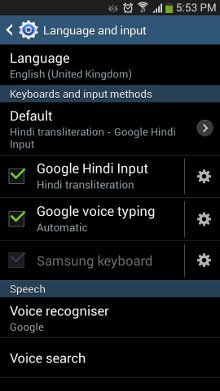 I know many people are there who likes to post in their regional language in Facebook. You can easily use regional languages in Facebook if you are log in to Facebook from your desktop browser. If you don't know how to use your regional languages in Facebook desktop, just follow our below post.
How to Enhance Your Chat Experience on Facebook
In this post we can learn how to use Hindi language in Facebook for Android. Hindi is widely being used by the people in northern states of India.
How to Use Hindi in Android Facebook App
Install Google Hindi Input Tool on Your Device. It's a free in Google Play store for download.
Now go to your phone settings. Tap on "Language and input"
Select "Google Hindi Input"
Select "Default" and select "Hindi tran……."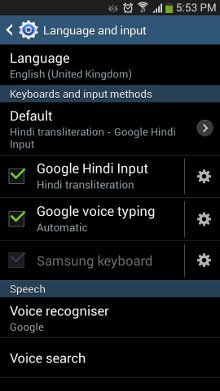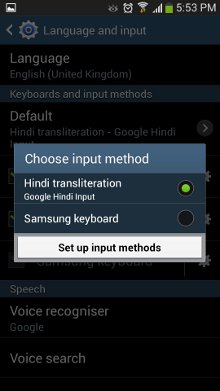 That's all. Now you can type in Hindi in Facebook android.
To type in Hindi in Facebook,
Open Facebook and click on "Status"
On the keyboard tap on the "Globe" icon to switch between Hindi and English.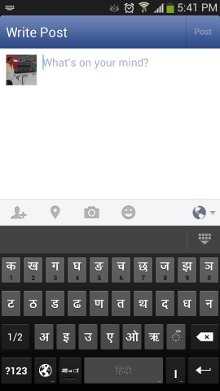 This way you can use Hindi keyboard in Facebook android app and with other similar apps. If you find this tip useful, please share it with your Facebook friends. Hopes Google will release more language input tools.