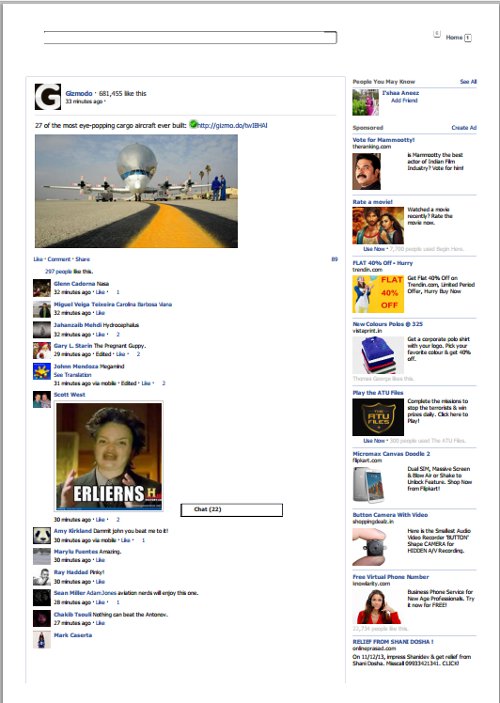 Printing facebook posts may seem as an absurd thing to many. But there are facebook users, who wants to print few of their facebook news feed posts. It may be for reference or some other purposes. I also never thought about printing facebook news feed post until one of my friend, who is active on facebook, asked me about it. He wanted to take a print out of one quiet interesting news feed post found on his facebook account. First I thought about suggesting him to take the screenshot and edit it using any photo editing software. But there are of course certain other ways to do the thing.
You can take print out of your facebook news feed post without taking screenshot. You can take print of any of the post found on your facebook news feed just like printing your email message. Here is the quick tips to print directly from facebook news feed.
Tips to Take Printout of Facebook News Feed Posts with Comments
Sign in to your facebook account.
Scroll down to the post of which you want to take the print out.
Click on the drop down arrow against the post and click "Embed Post".

It will open a popup window for "Embed this post". Click on "Comments at the bottom".
This will open the post with all its comments in a separate window or tab.
Minimize the comments.
Now press Ctrl+P to open the print properties.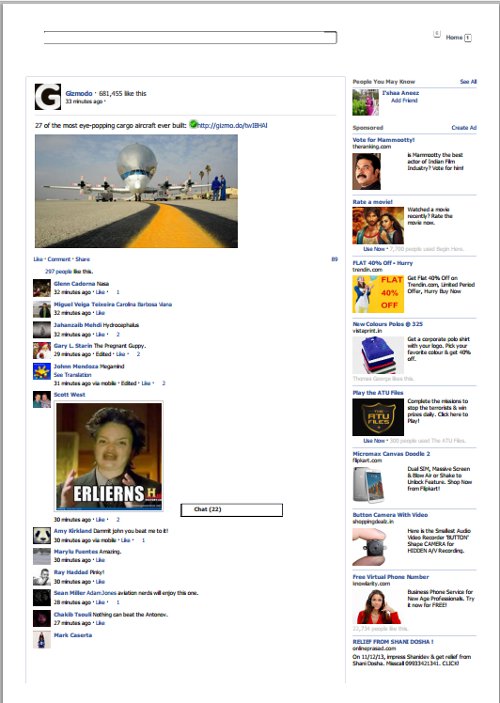 Now you are set to take print out of your facebook posts. The only disturbing thing is the ads on the right side. But don't worry. You can hide that too by turning off it with any add blocking plugins that supporting your browser. That's it.
Now tell me your views about printing facebook news feed posts with comments. Ever needed this. Do drop your views in comments.