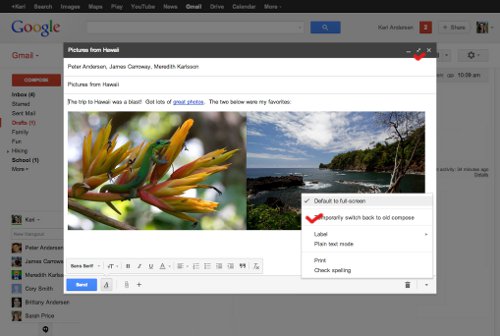 Google recently modified the Gmail Compose Window and positioned it to the right corner of the screen. I am the admirer of this new Compose windows as it opens a lots of new possibilities while composing a message. It is a popup compose window so you can browse through your inbox, sent items etc. while keeping the compose window opened in the edit mode. Google is rolling out a new update to this Compose window and its already available to many.
Now you can place the new Gmail compose window on the center of the screen that also in full screen. It has a disadvantage. It will disable the one main advantage the small compose window brought. You can't open inbox, sent mail etc. in this mode. But you can quickly make the compose window small and access the inbox, sent mail, draft etc. as earlier.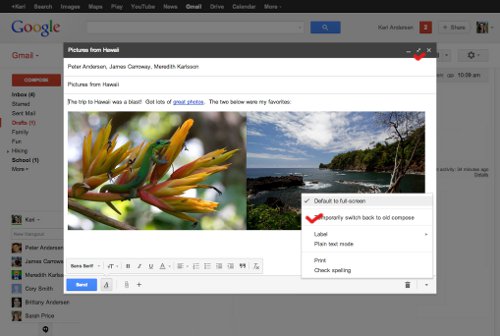 How to Enable the New Full Screen Compose Window in Gmail
If it is already available to you, you can find it under the drop down arrow at the corner of the small existing compose window. Click the down arrow and select "Default to full-screen".
It will expand the compose window and place it at the center of the screen. You can minimize it to the small one by clicking on the small button on the top right of the compose windows near to the 'X' button.