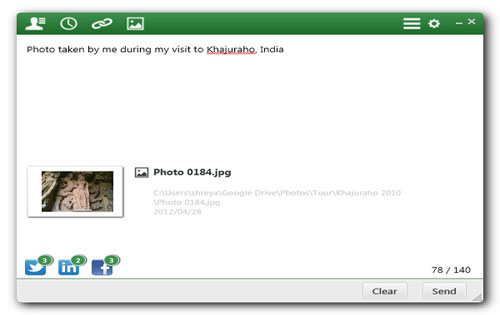 I have kept my account on Twitter, Facebook (pages and profile), Tumblr, LinkedIn, StumbleUpon etc. It's a tedious task to manage all these multiple Social Networks because of the time it consuming.
When I want to covey something with my friends on these services, often I end up in sharing on some social networks and left others inactive. It happens with everybody. We may more active on one social network and less on other. The situation is even worsened for some webmasters who kept multiple account on same social network.
Update: The service discussed in this article discontinued!
Is there any solution to post to all these multiple social networks at a time? Yep! It's possible. You can share content on multiple social networks quickly. No matter on which device you are. Seesmic has an app for this for various platforms.
You can use Seesmic Ping service on your PC, Mac, Web, Android, iPhone or Windows Phone to share content on multiple social networks at a time. You can quickly post the content immediately or schedule it for a future time and date to post. Seesmic will take care of your scheduled post.
One major social network missing on this service is Google+. Otherwise it's a perfect one for managing all of our social networks.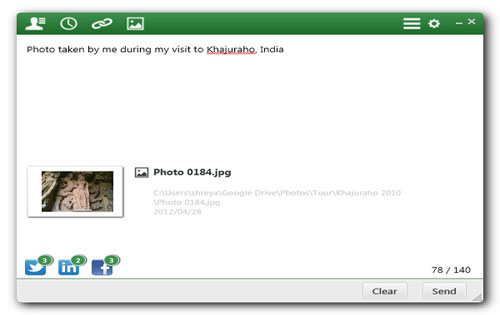 Seesmic Ping is currently in beta. To use Seesmic Ping, first download the app for your platform and create a Seesmic profile. You can do it right from the app interface. Then add your social network accounts one by one. Remember! It supports multiple social networks. If you have two or more account on Twitter or Facebook you can add it too. Also you can add your Facebook pages to this app. Seesmic Ping manages your all major social networks in an effective way. You can add different types of contents to Seesmic. Add photos from your camera or gallery, share links etc. quickly and effectively using this cool app.
Seesmic Ping is the successor to Ping.fm. It has more cool features. For example, Seesmic Ping shows image thumbnails that will help to understand you that you are sharing right content with your followers. Check this app today.
If you like, hope you will comeback and share this post with your friends. Use Seesmic to share this content with your all social network friends at a time. If you are reading this post on the web you can also use the Seesmic bookmarklet to quickly share. For more details and download this awesome app follow the below link.
Link : Seesmic Ping