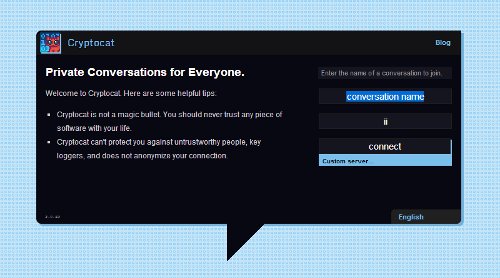 Your online chatting is prone to misuse by advertisers, chat providers and other evil people for different purposes. If you use popular messengers, we are not naming any, for your chat session, it means you are opening the windows of your privacy in front of thirsty privacy invaders. It is not secure to pass confidential information via chat. But if you prefer to get some protection for your chat the only way is encrypting your messages before leaving it on your browser. You can quickly and simply secure your private chat sessions using crypto cat. There is no hefty sign in procedures and email confirmation to start a chat on crypto cat which encrypts your chat. Just go to crypto cat. It has add-on for your browser. Crypto cat identifies your browser and offers you to install a plugin for your browser.
Here we are giving you the tips to how to protect you chat from others on Chrome. I have installed the very popular crypto cat chrome extension. Once installed, crypto cat will appear in the Apps section. Click on it to start a private secure chat which media persons commonly use now-a-days to protect their hot news and researches.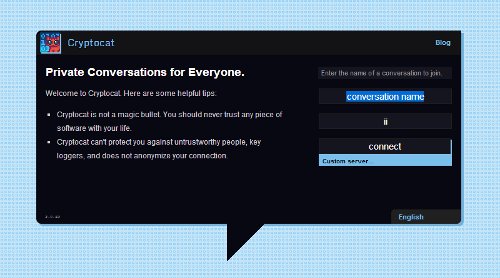 The home screen of the crypto cat, the ultimate encrypted chat messenger, looks like the above. Type your conversation name, a nickname to connect. Use some unfamiliar words as nick name in order to avoid being invited by unwanted people for chat. Share this conversation name to your friend who has also crypto cat installed on his browser to begin a new encrypted and protected chat. You can also share files through crypto cat if you have privacy concerns about it.
Why to use crypto
cat

encryption chat service

Crypto cat encrypts chat. So it offers maximum privacy level to you. Crypto cat is useful for journalists to securely pass their information and research without any leak of news. Friends can use it to make private conversation without the worry of any third person knowing what they are chatting. Also crypto cat is very fast.

Crypto cat is the ultimate messenger service that offers secure encrypted chat. But a software is a software. Don't forget to go through the full list of warnings page to know about your privacy concerns using crypto cat.

Also if you want to encrypt your email, see our article on this here.