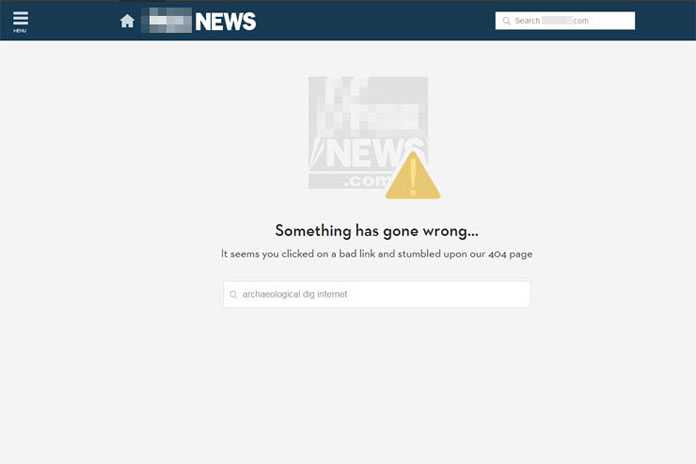 How to open a dead link? You can not only open dead links and read the content but also make a deep dig in to the relevant web sites and find more content. How?
Lots of websites of different categories disappeared over the years due to various reasons. It includes some of the very popular web sites of the early days of the web. The sudden fall of the popularity may be one of the main reason behind the shut down of a web site. There may be other reasons like government restrictions, decrease in income, bankruptcy, court order, the webmaster(s) lost interest in his/their web site , irrelevant over the time or technological evolution etc. To name few, I'm giving below names of few popular dis functional web sites.
Names of Few Popular Dead Websites
limewire.com – Once it was the fastest P2P file sharing program. This site closed due to a court order.
word.com – A very popular digital magazine with a multimedia experience in the early days of the web with daily updating content. Born in 1995 and owned by Icon CMT, the site sold to Zapata Corporation in 1998 and eventually they closed the site in August 2000. This site appeared in the TNW list of "10 websites that changed the world".
answers.google.com – A web site where users can ask questions and get answers for a fee. This site is still existing as a great online knowledge base but no more accepting any questions.
Internet Week and Digital Archaeology in London
In 2010, an exhibition called digital archaeology held in London, in which surfaced names of some of the ground breaking websites that existed in the past. It was the first time in its kind which was organized by Jim Boulton of Story Worldwide as part of Internet Week Europe. The very next year he was invited for the same show in New York, which was sponsored by internet giant Google.
A news article was published on foxnews regarding this first ever digital archaeology conducted in London. Ironically, you can see that the link is dead!
http://www.foxnews.com/scitech/2010/11/10/archaeological-dig-internet/
How to Get Back Dead Links and Retrieve Content?
Can we get back the dead links working once again or at least read the content? Yep! You can, in most cases. You can visit dead web sites and even retrieve contents from it. It will be useful for many of you in different ways.
Some of you may have book marks on your browser that were working few months or few years back. Now when you check it again for reference, you may be surprisingly found it dead. The reason, the web site may be closed by the web master or the specific link removed. You can get back such dead links working again.
Just visit Way Back Machine. It's a digital archive of the world wide web, maintained by Internet Archive, a non profit organisation based in California. You may not find all the dead links on it. If a web master decide not to crawl his site by search engine robots, by changing his site's robots.txt file, such sites or links may not appear in Way Back Machine archive.
You can also use Way Back Machine to see how a web site looked in the past. For this, a better option is the Alexa Traffic Rank plugin. Install this plugin from Chrome Web Store. On any site you can click this plugin icon on the address bar, and find the past view of the site by clicking the Way Back Machine link on it.